​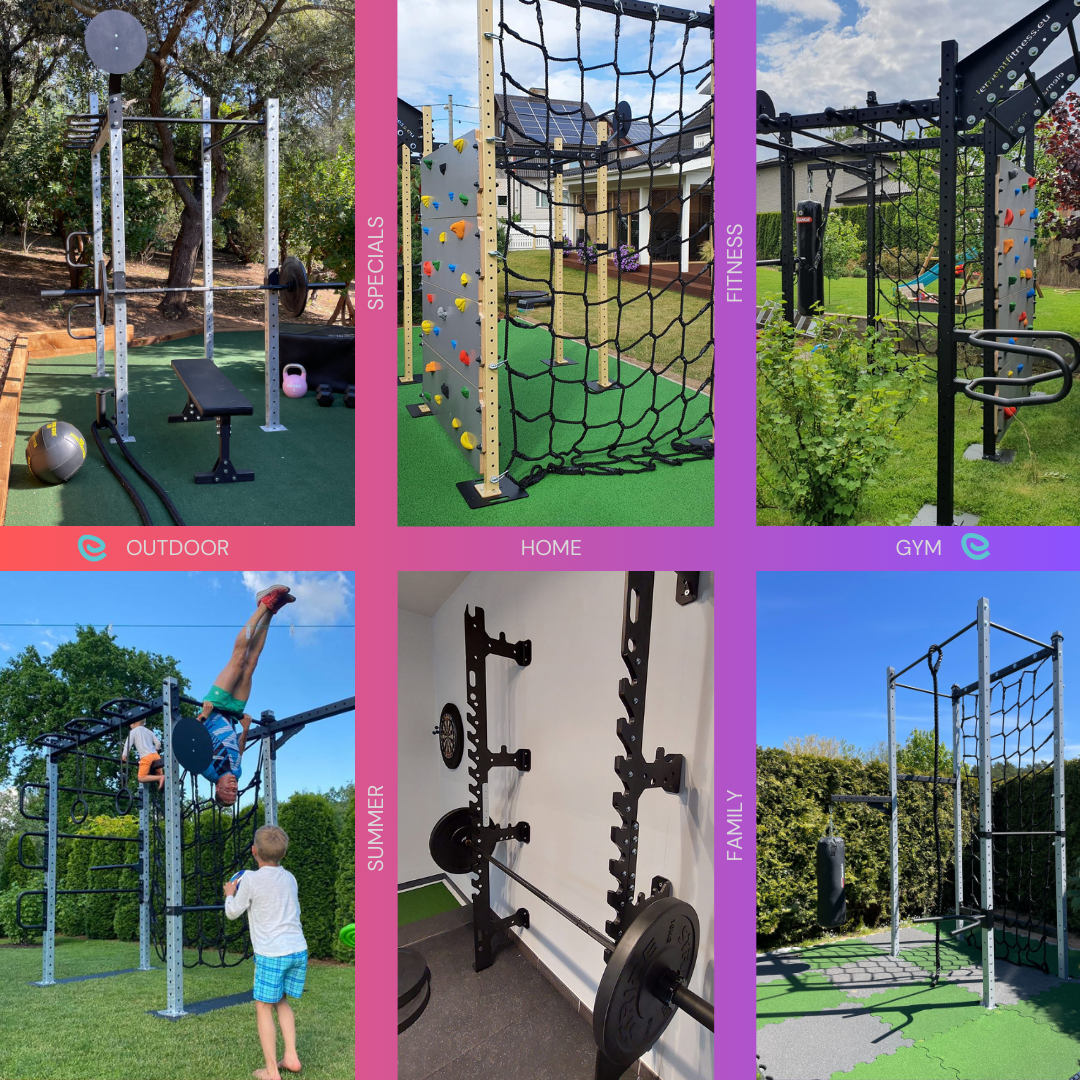 Summer 2023 special
---
Introducing the ultimate training stations for the whole family! Transform your home, garage, or backyard into an envy-worthy fitness haven that will impress your neighbors. Choose from our top 5 variants or customize your own station to perfectly suit your family's needs.
We've carefully crafted each design to ensure that both adults and children can enjoy engaging and exciting workouts.
Our stations are built to last, serving as your reliable fitness companion for a minimum of 25 years. No need to worry about wear and tear - our equipment is made to withstand the test of time. Installation made easy.
We've designed our stations for quick and hassle-free setups. No need to spend hours deciphering complicated manuals - our intuitive design ensures a seamless installation process.
Don't miss out on this limited-time special discount of 10%*!
Take the first step to creating your own independent home training space for your family. Order now and experience the convenience, durability, and fun of our training stations.

*15% off for CPR racks
View details

FIBO Global Fitness Exhibition 2023
---
FIBO Global Fitness 2023 has come to an end, and we can say that it was a huge success for us. Our team was thrilled to see the rush around our booth and the level of interest in our products.

During the event, we showcased our new multi-training rig enhanced with LED lights, and it's safe to say that it was a real crowd-pleaser. People were amazed by the possibilities this rig offers and the innovative design. But the most important stat is that our smiles per hour were off the charts, proving that we had a great time at FIBO 2023. Until next time!

JUST HAVE A LOOK AT SOME OF OUR LATEST PROJECTS
Discover why so many gyms and municipalities rely on Element Fitness's innovative training solutions
Contact us and get a free visualization for your project within one business day