Behind the scenes
At our company, we take pride in our ability to turn innovative ideas into reality. With our state-of-the-art manufacturing processes and expert craftsmanship, we bring to life a wide range of indoor and outdoor training rigs and systems that are designed to inspire and challenge athletes of all levels. We'll take you behind the scenes of our production and shed light on the meticulous steps involved in creating our exceptional products.

3D Design
At the heart of our production cycle lies the initial phase of 3D design. Our team of experts diligently designs each rig and station, carefully considering various factors such as functionality, aesthetics, and durability. We employ advanced 3D design software and conduct comprehensive stress tests to ensure optimal performance and safety. Additionally, we take into account the surrounding environment, including other objects and the topography, to create visuals that seamlessly integrate with the surroundings.
As a result, we can provide raw 3D and 2D files, such as DXF and SKP formats, that can be utilized with other software for general planning projects. This approach ensures that our clients receive not only exceptional fitness equipment but also valuable resources for their overall planning needs.
Idre Fjall project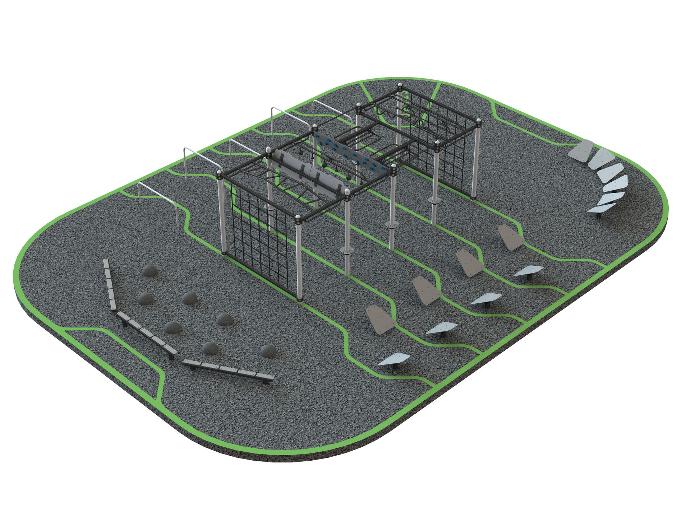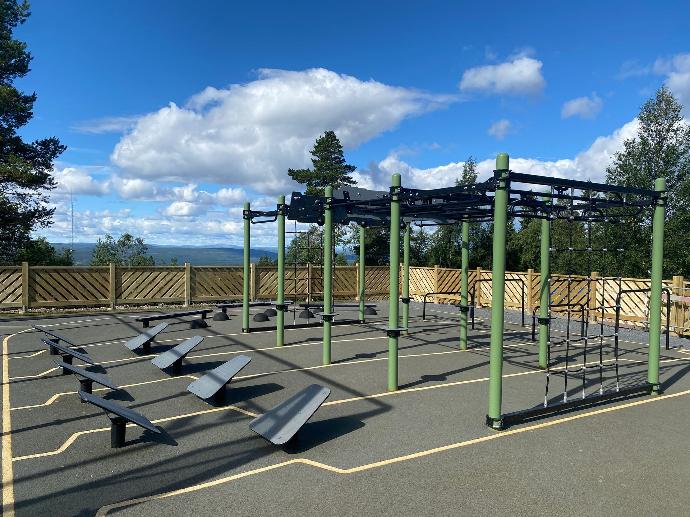 Crafting the foundation
Our own manufacturing facility serves as the beating heart of our enterprise. Equipped with cutting-edge technology, our skilled team excels in various processes, including 3D laser cutting, welding, bending, shot blasting, and powder coating.
These techniques form the foundation of our production, ensuring the utmost precision and durability in every piece we create. No challenge is too great for our experts, as they eagerly embrace the opportunity to bring your most incredible ideas to life.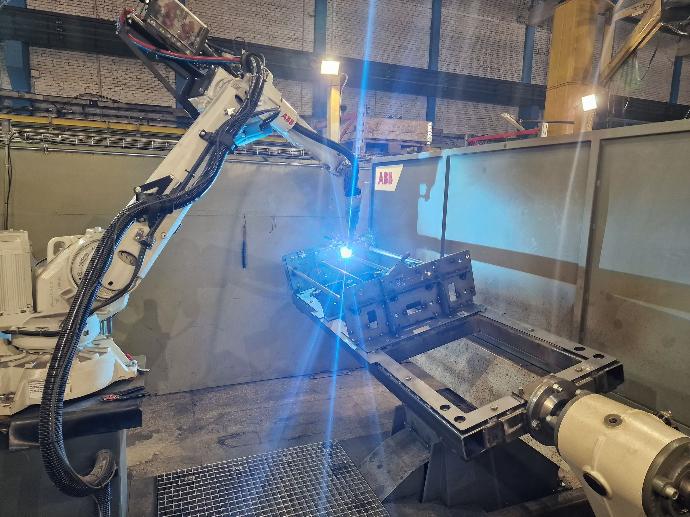 Engineering excellence
---
The pillars of our indoor training rigs are built to withstand the test of time. With a sturdy construction of 80x80mm and 3mm wall thickness, they provide a robust foundation for your workouts. The height options of 2.40m and 2.80m, with the option to extend by 1.05m, allow for individual customization to suit your space. The laser-cut holes, with a pitch of 8 cm and a diameter of 17 mm, provide easy installation and adjustment of attachments. Additionally, the poles are designed with drainage holes in the leg to prevent rust when used outdoors.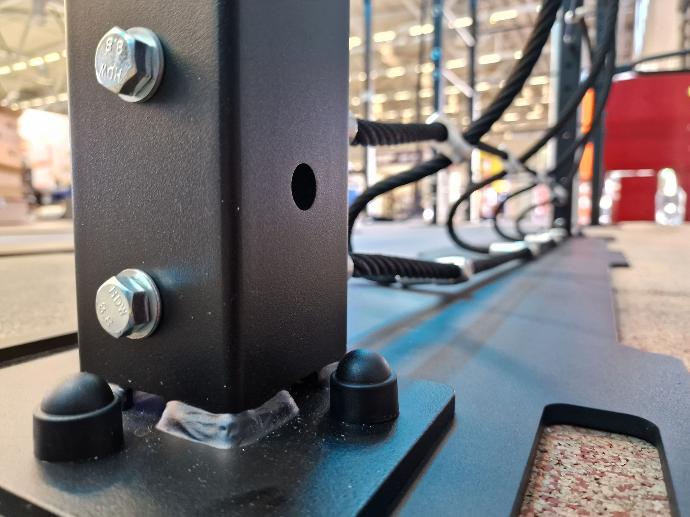 Versatile accessories
Our indoor and outdoor training rigs are complemented by horizontal bars, beams, and shelves that add versatility to your workouts. Powder-coated in sleek black RAL9005, these elements are specially roughened to enhance grip and ensure stability during training sessions.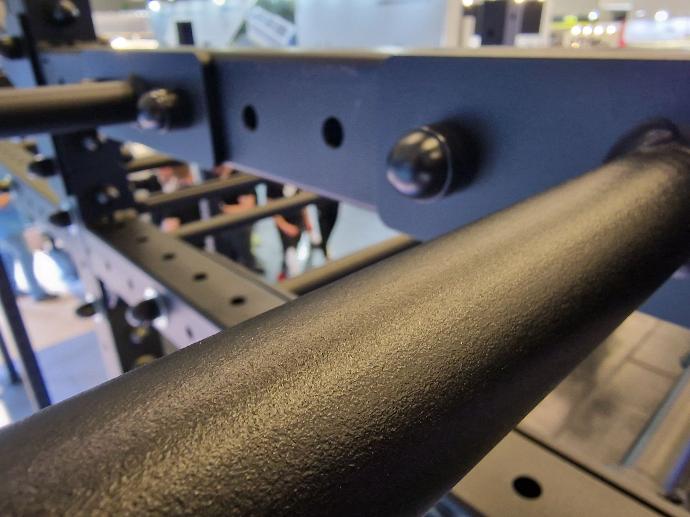 Splash of color and weather resistance
We understand that aesthetics matter. That's why we offer a wide range of color options to match your preferences. The poles and horizontal bars are coated with a polymer primer containing high zinc content, followed by a polymer paint in the RAL palette of your choice. This not only enhances the visual appeal but also provides protection against the elements. For those seeking extreme weather resistance, we offer the option of hot zinc coating, which further fortifies the frame and makes it ideal for military or police applications.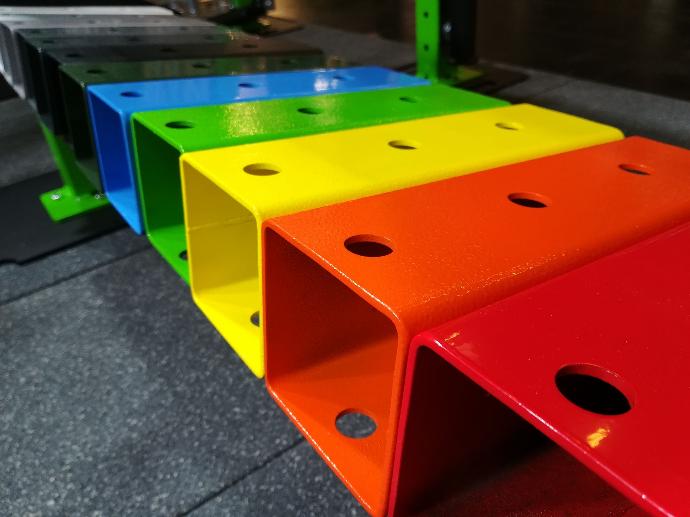 Reliable connections
When it comes to the structural integrity of our rigs, we leave no room for compromise. We utilize galvanized Wurth bolts, available in lengths of 110mm and 120mm, ensuring secure and long-lasting connections. Each bolt is packaged in shrink-wrapped bags of 10 pieces, ready for easy installation. Proper washer placement is meticulously observed during assembly to prevent any deformation and ensure optimal performance.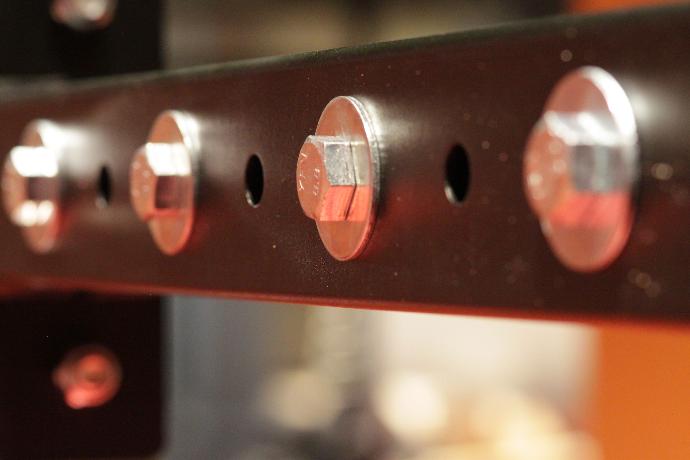 How we bring quality to your doorstep
Our warehouse and dispatch center are where all the magic happens. It's here that we receive and carefully inspect all the components that go into our fitness equipment.
From there, our team of skilled technicians assembles the parts into finished products, paying close attention to every detail to ensure that each piece is built to our exacting standards.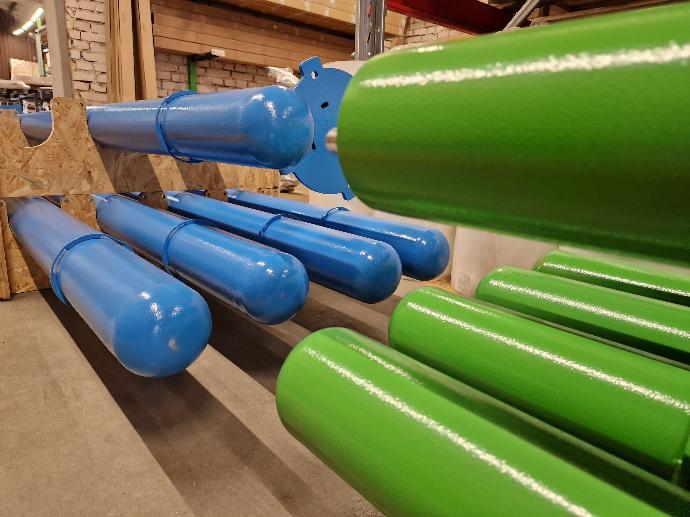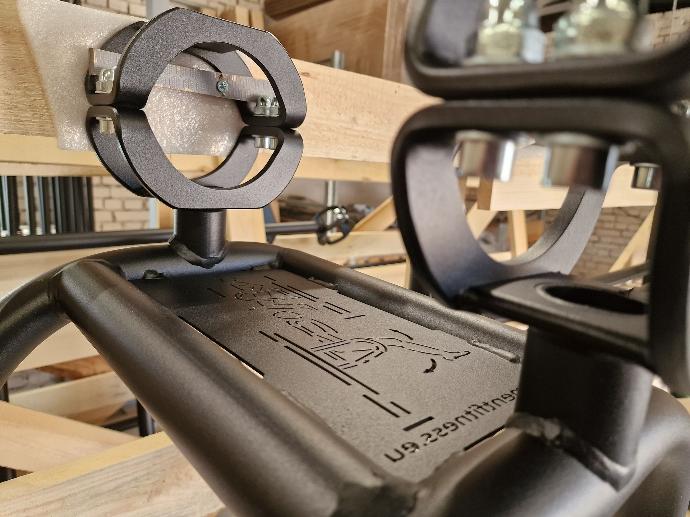 Every piece of equipment is carefully wrapped and packaged to protect it during transit. We use a combination of bubble wrap, foam, sturdy wooden crates, and pallets to ensure that every product arrives at its destination in pristine condition.

We keep most of the components in stock, so we can provide fast delivery even for the most non-standard solutions. The presence of a distribution network that covers more than 15 countries in Europe allows us to ensure uninterrupted supply.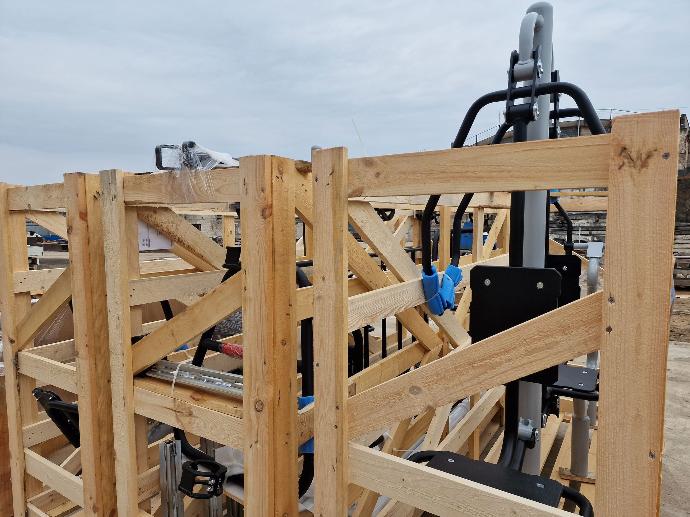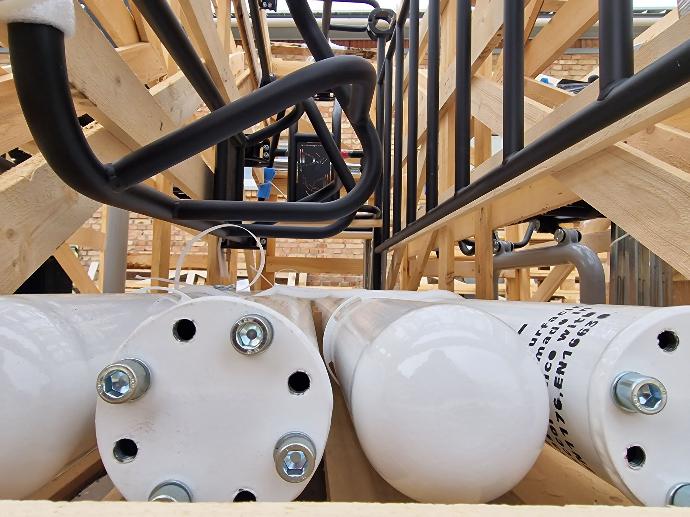 If you're ready to transform your training space, contact us today and discover the unmatched craftsmanship and versatility of our indoor and outdoor training rigs!