Revolutionizing Outdoor Fitness
We are excited to introduce our latest venture into the world of outdoor fitness equipment. We have been hard at work, developing a cutting-edge line of gym machine prototypes with adjustable weights that promise to revolutionize outdoor workouts. These prototypes have been temporarily installed in our hometown of Daugavpils, Latvia, as we eagerly await valuable feedback from users and fitness enthusiasts. With a focus on innovation, design, and functionality, our goal is to create a game-changing outdoor fitness experience.
Meet the Prototypes

---
Our lineup of gym machine prototypes includes the Leg Press, Biceps Curls, Shoulder Press, Back Row, and Bench Press. Each machine is meticulously crafted with the user's experience in mind.
We understand that outdoor fitness requires sturdy equipment that can withstand various weather conditions, humidity, and even the possibility of vandalism. Our engineering team is hard at work to ensure these machines meet and exceed all outdoor challenges.
As we continue to collect user feedback and perfect our prototypes, we are one step closer to introducing a game-changing outdoor fitness solution.
Stay tuned for updates and be prepared to experience the extraordinary!

---
Our classic collection boasts 11 training machines designed to cater to beginners, children, and fitness enthusiasts alike. Whether it's on school playgrounds, municipality parks, or leisure centers, our gym machines are loved by people of all ages and activity levels.
Natural physical movements

---
Our outdoor gym machines are carefully crafted to mimic natural physical movements, providing a challenging yet gentle workout experience that won't strain your muscles. We take pride in promoting a healthy lifestyle without overwhelming your body.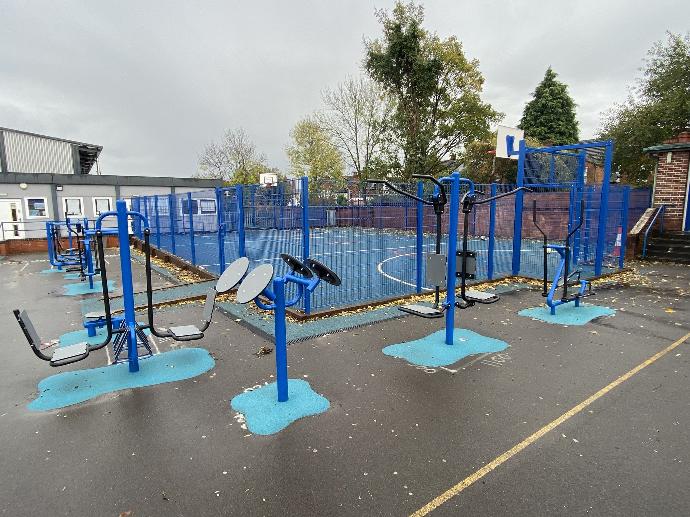 Customization is key

---
Customization is key, and that's why we offer a wide range of colors to choose from the RAL color palette, ensuring that our machines blend seamlessly into any environment.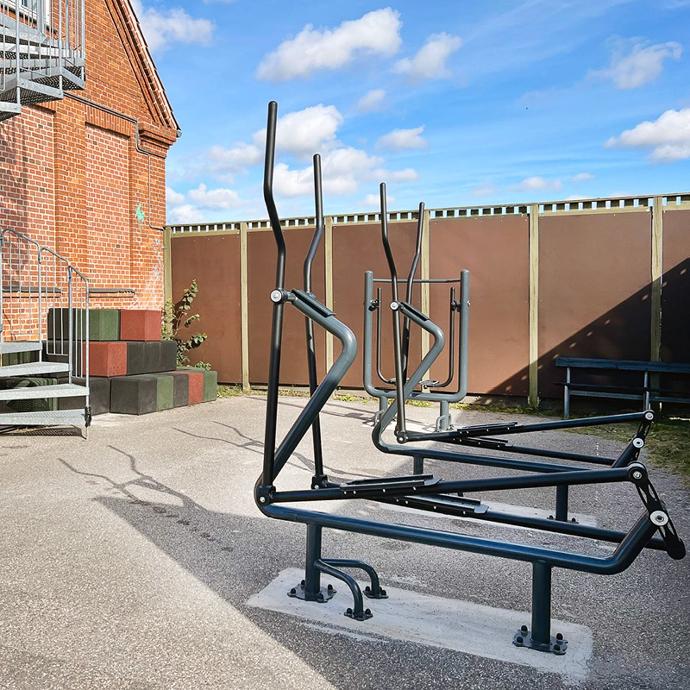 Experience the joy of outdoor fitness

---
Experience the joy of outdoor fitness with our gym machines, and let the adventure begin! Discover the perfect outdoor training solutions for schools, parks, and leisure centers that promote an active lifestyle for everyone. Explore our range of customizable gym machines, designed to mimic natural movements for an effective and gentle workout!