Element Fitness Storage Solutions let you create dynamic kettlebell/dumbbell/plates/medicine balls racks customized to your gym's needs. It is always possible to select your preferred storage rack height (2-tier or 3-tier) and the type of shelf for each tier (flat tray for kettlebells or angled for dumbbells). The depth of the flat shelf offers the benefit of being able to stack kettlebells for maximum space efficiency.
Plenty of dumbbells in your gym? No worries. Our 2-tier dumbbell rack is heavy-duty and ideal for use with rubber hex or any other dumbbells. The shelves are made of 4mm gauge steel with a lip, securing all of your dumbbells and allowing quick and easy access. The black powder-coated surface is durable and attractive.
All our Storage Shelves are fully compatible with other Element Fitness rigs and regular pillars and can be bolted directly to the sides of the rack base or built into your rig.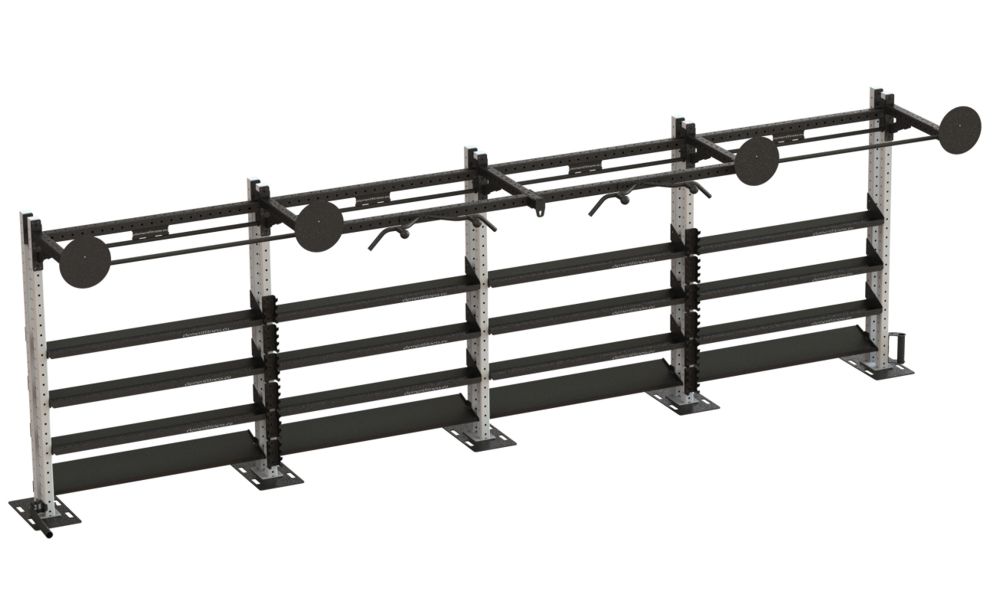 Functional training wall
The real beauty of the Training Wall is in its space-saving design. Essentially, any facility can have wall-mounted storage systems, and you can decide on how big or small you would like your station to be and which attachment to use at your training.

SKU: 30-06403
Contact us