Even more, than you think
The concept of this complex allows for creating training areas of the required length and effectively using the space. The suspension belt frame is durable and will serve safely and long.
Like our other equipment, the suspension belt frame may perform other functions. The edges and crossing bars of the upper segments are made of pipes, which turn them into a set of pull-up bars and a monkey bar at the same time. This allows employing the complex for multi-functional training and implementing new trainer's ideas.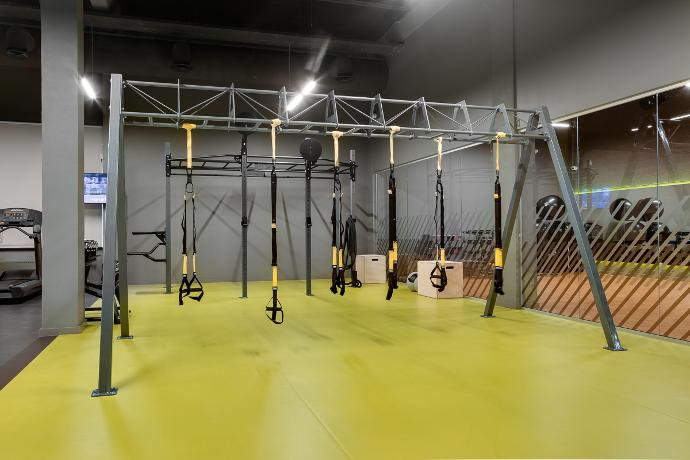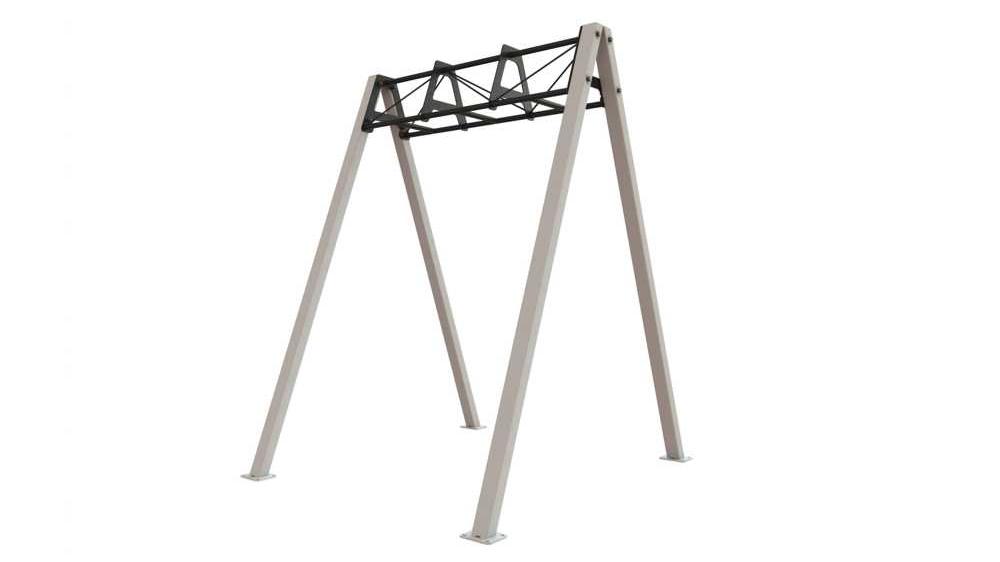 Suspension belt frame 1.5 m
---
SKU: 20-00567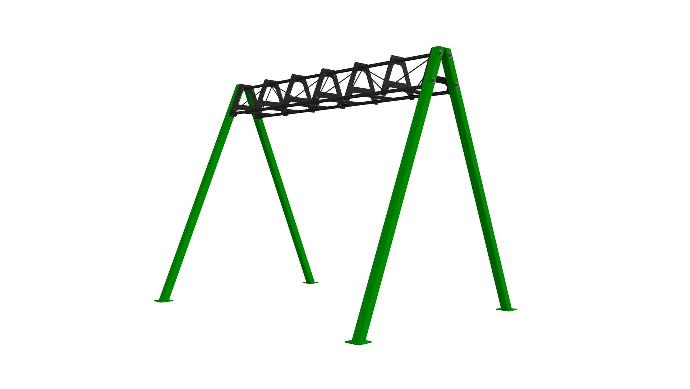 Suspension belt frame 3 m

---
SKU: 20-00104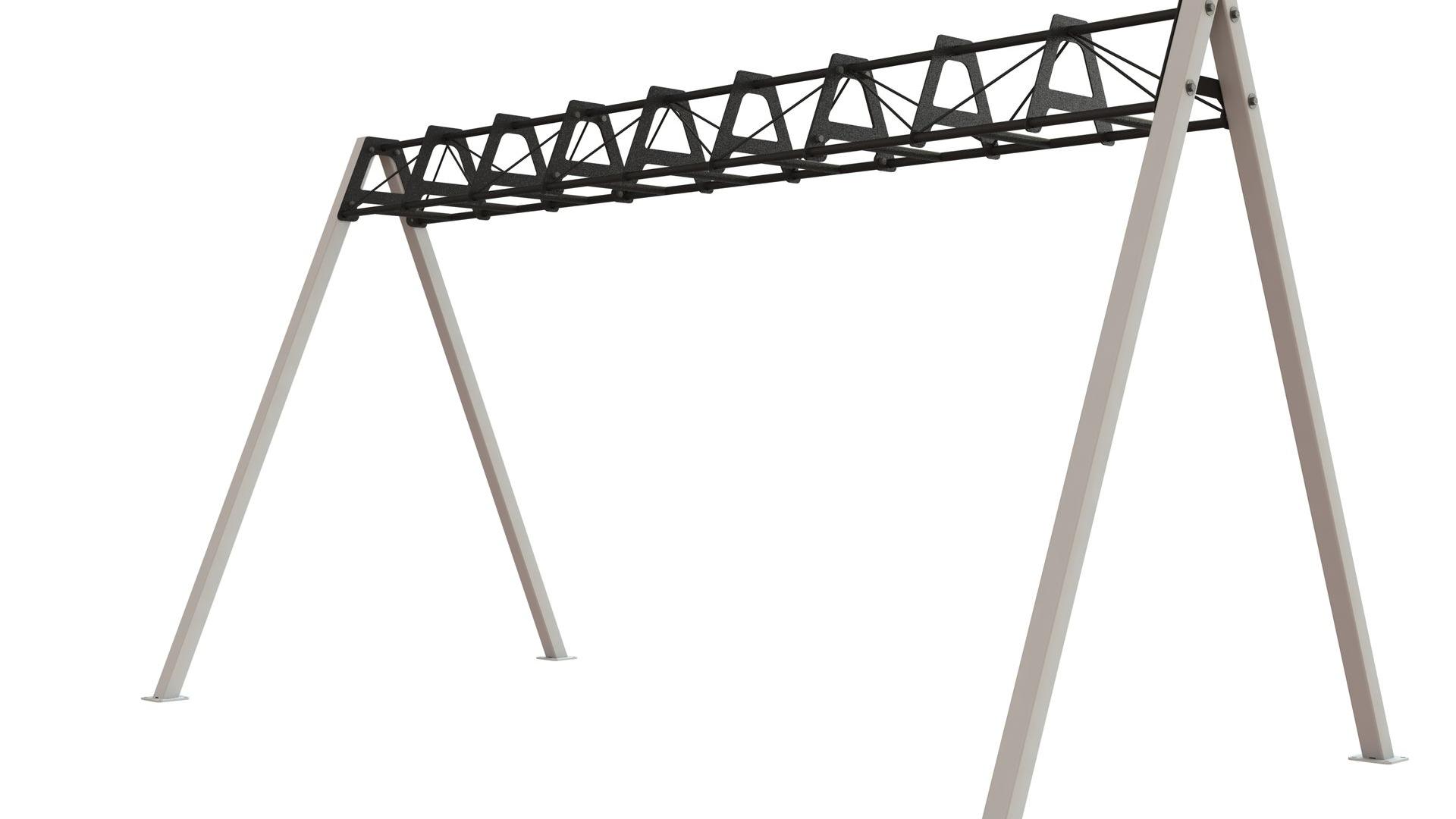 Suspension belt frame 4.5 m

---
SKU: 20-00568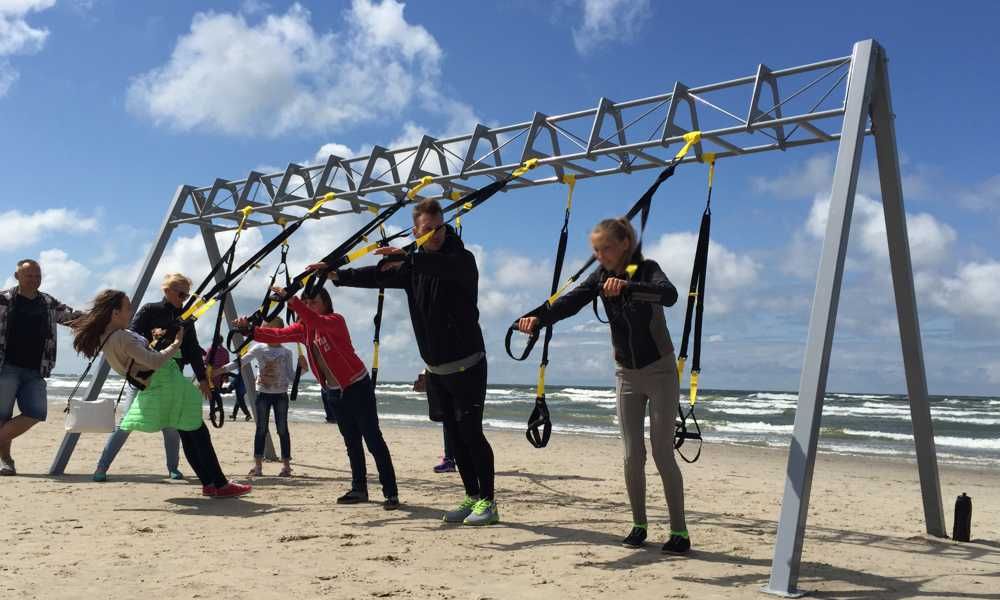 Always in the right place
Thanks to the segment structure, the field of application of the Suspension Belt Frame is very wide. A small complex of 1-2 segments will fit for installation in small halls; longer structures (up to 9 m) will be perfect in large fitness clubs. Due to the complex's mobility, it may also be employed during mass events with numerous participants.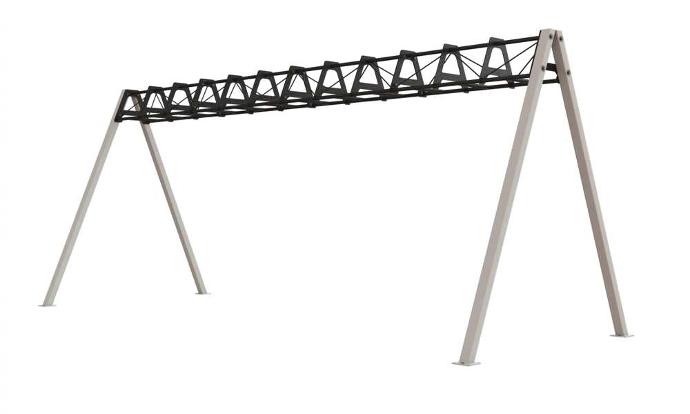 Suspension belt frame 6 m
---
SKU: 20-00569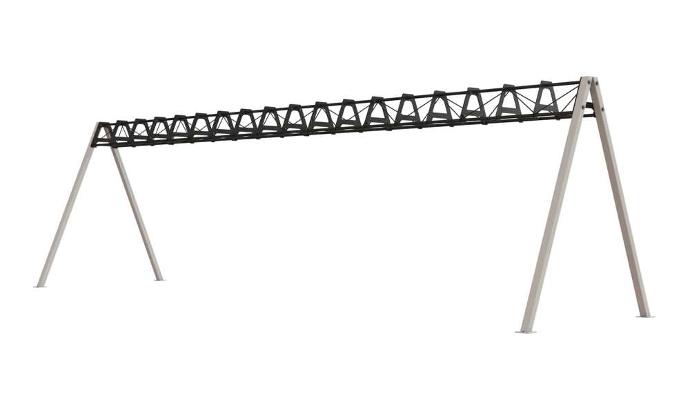 Suspension belt frame 9 m

---
SKU: 20-00129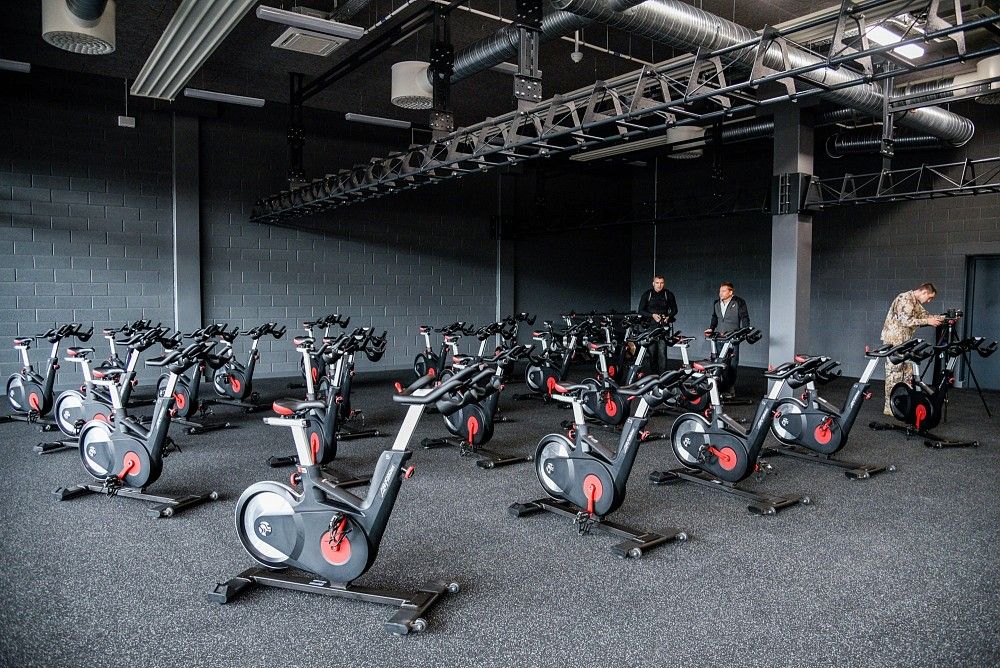 There is always a solution
Many of our clients using the suspension belt frame wanted to fix it to the ceiling, in a row between columns, or even to the wall. Solving each case separately at first, we have developed a universal fixing system for frame segments.
Now we have a solution for any task, whether it is fixing a frame from a 5 m ceiling or in front of a glass wall.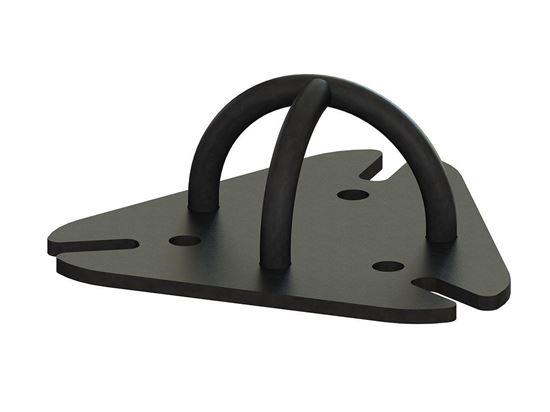 Ceiling anchoring point
---
SKU: 20-00684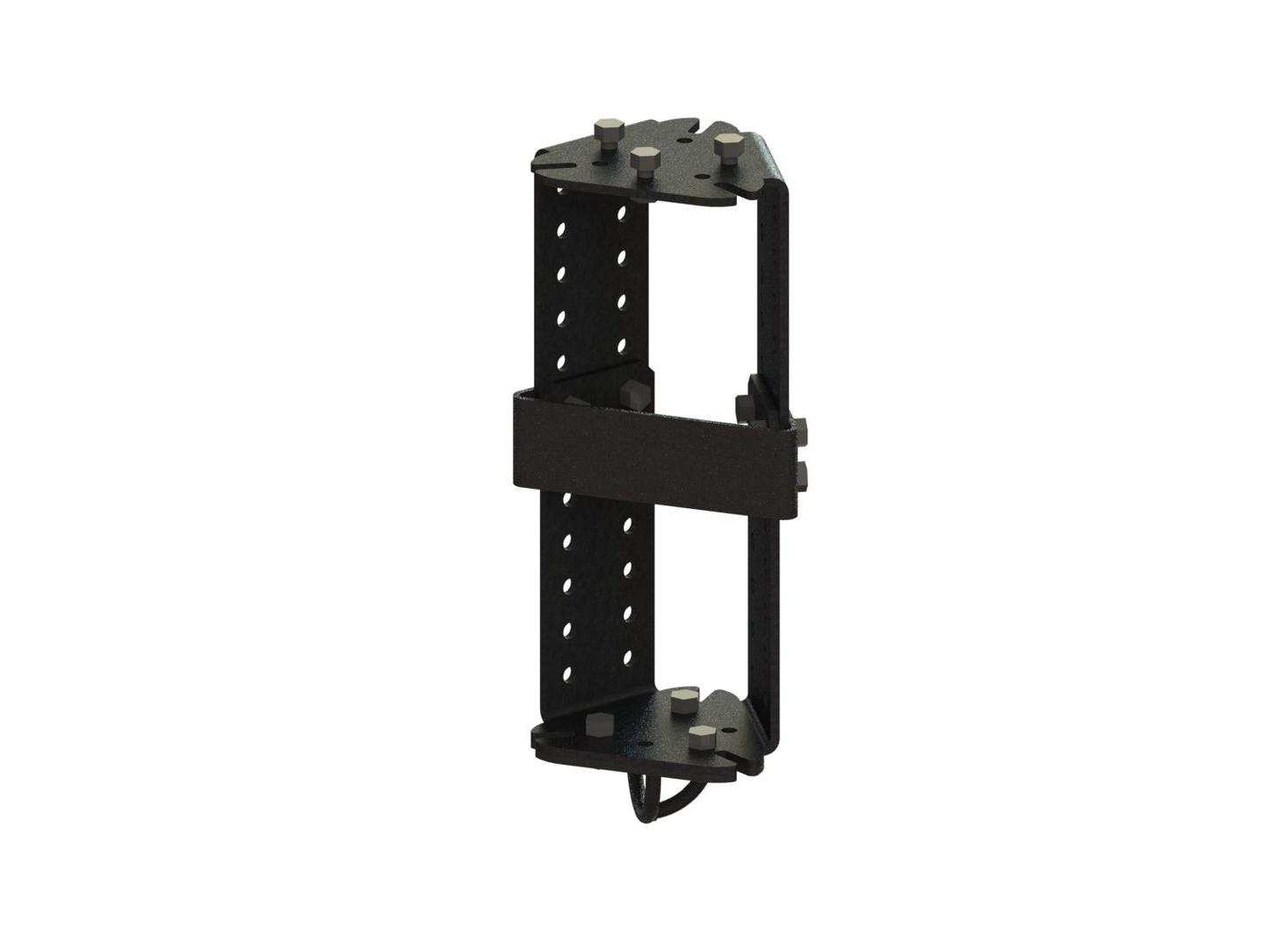 Telescopic anchoring point
---
SKU: 20-02870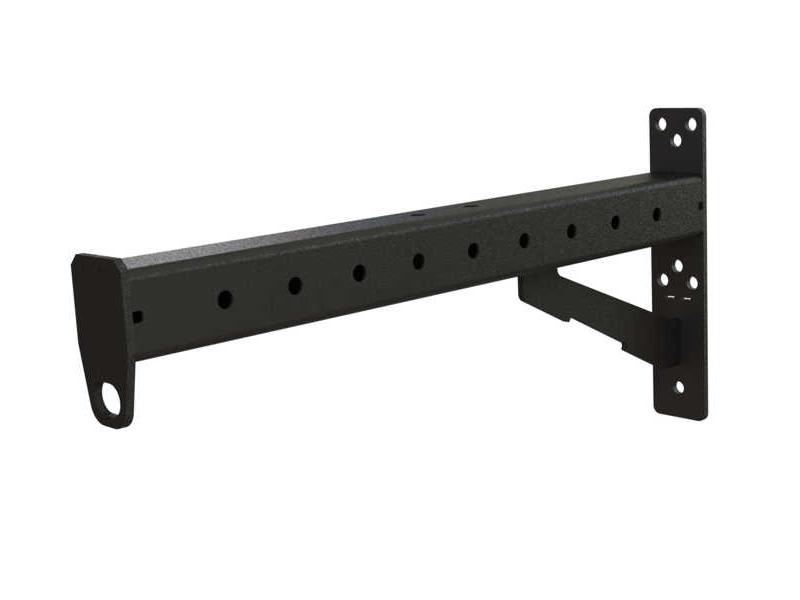 Outboard attachment
---
SKU: 20-03016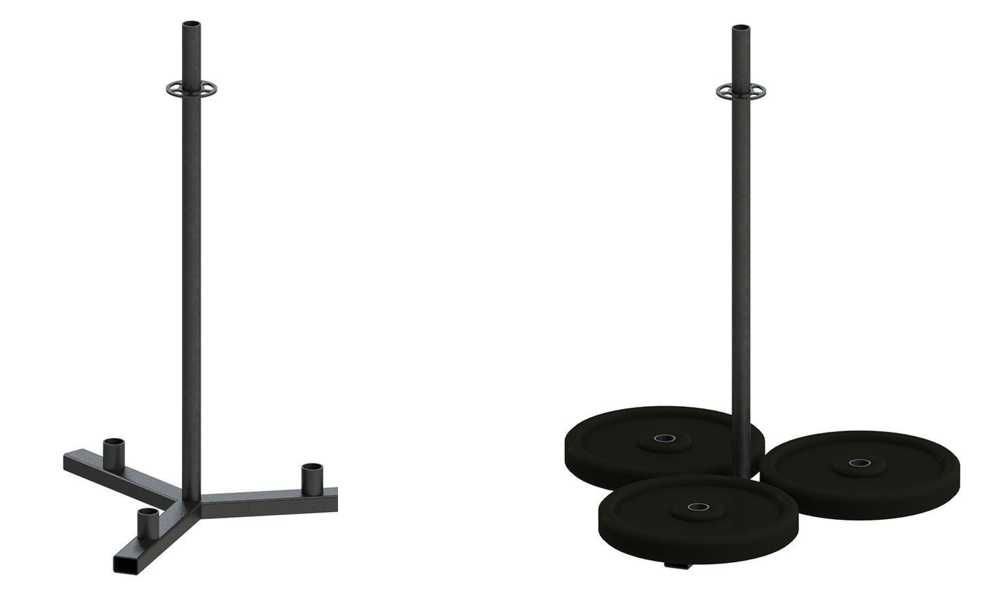 Rip anchoring station
Rip anchoring station is a special rack for fastening of resistance cord system, which allows considerably expanding the range of exercises with them. Structure stability is reached at the expense of standard weightlifting disks loaded on it. Thus the stand itself has a small weight, which makes it safe and convenient to store.

SKU: 20-00515