Get fit and have fun at Element Fitness parks
Looking for a fun and effective way to exercise outdoors? Check out our Element Fitness Parks! Our fitness parks are designed to provide a full-body workout that combines cardio, strength training, and agility. They are suitable for all fitness levels, from beginners to advanced athletes.
Our fitness parks consist of EN1176-certified training stations, gym machines, and ground obstacle elements or free-standing elements. Each station is designed to work for different muscle groups, so you can create a workout that's tailored to your specific fitness goals. For example, we have stations for pull-ups, dips, leg presses, and more.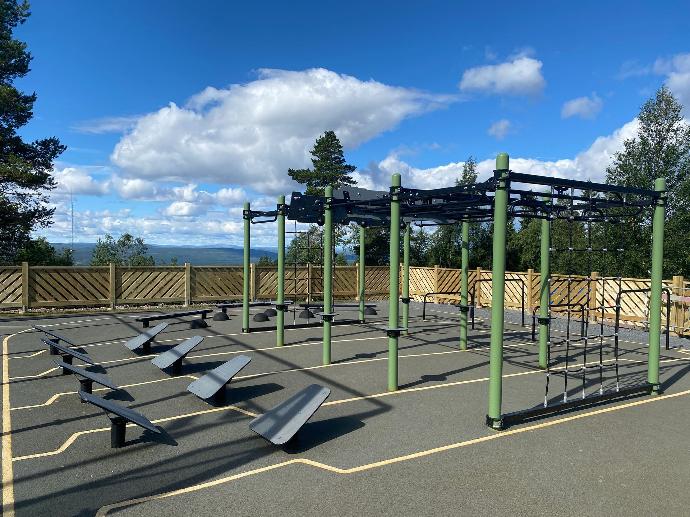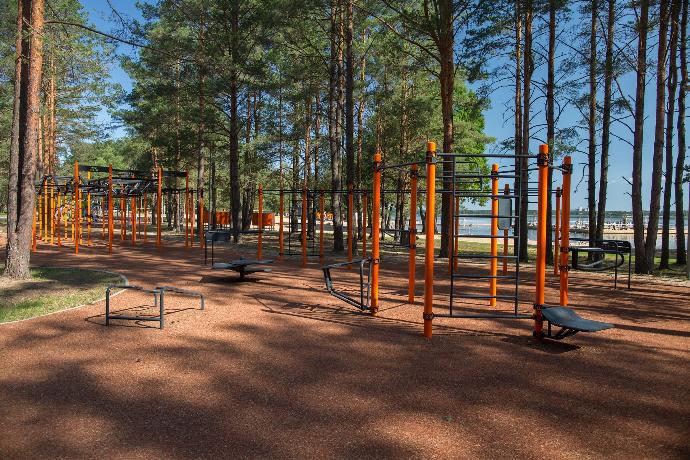 Sustainable equipment for a brighter future
At Element Fitness, we're committed to using high-quality materials that are safe and environmentally friendly. That's why we use materials such as galvanized steel, powder-coated aluminum, and UHMW plastic to ensure that our fitness parks are long-lasting, low-maintenance, and safe for the environment.
Safety and modernity
The fitness parks conform to the European Standard for Playground Equipment EN1176 and are also suitable for schoolyards and free-access playgrounds. All the obstacle parks are as easy-to-install as our standard equipment and will give any surroundings a glow of modernity. The obstacle parks can be easily expanded and fully customized.

With a variety of training stations, gym machines, and ground obstacle elements or free-standing elements, you can create a customized workout that fits your community fitness goals. Whether you're a beginner or an advanced athlete, our fitness parks are designed to help you get fit and have fun!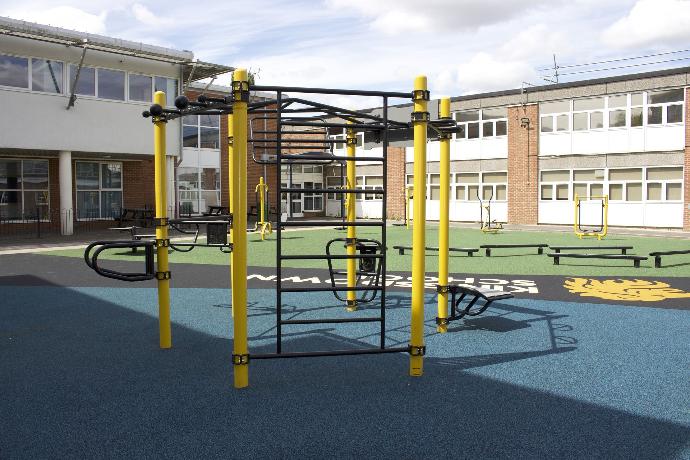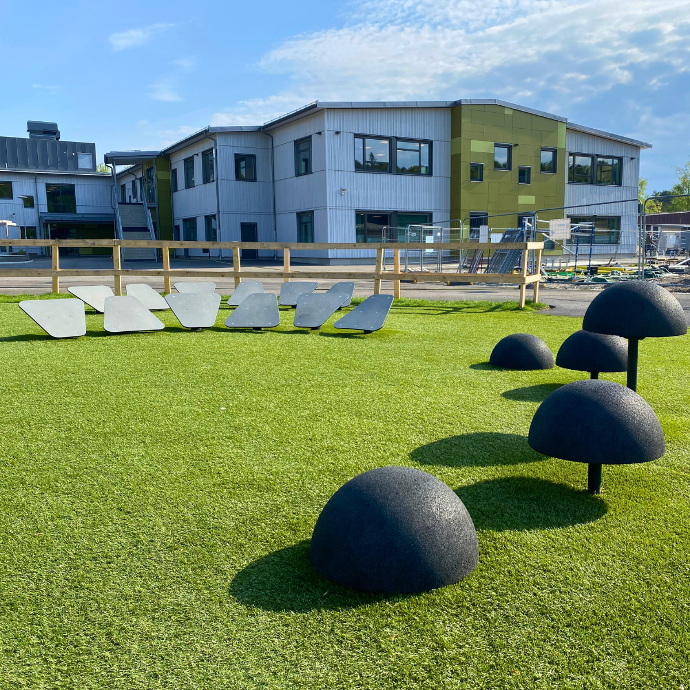 Embrace the joy of outdoor fitness!
Discover the thrill of free movement and endless possibilities with our ground obstacles. Designed to complement fitness parks, these independent elements bring a new level of excitement for both children and adults alike.

But it's not just about the fun. Safety is paramount, which is why all our ground obstacles are TUV EN1176 certified. So you can enjoy your fitness journey with peace of mind.

Join us in celebrating the beauty of outdoor fitness and let's embark on an exhilarating journey towards a healthier, happier life!


100+ municipalities use our solutions to involve residents in an active lifestyle
Join us and make your community a better place.