Outdoor Functional Training Station is a reliable and effective tool for functional training. Combining various elements of equipment, you can create attractive smart training spaces, in municipality parks, schools, kindergartens, residential complexes, or hotels.
Even a small area is not a barrier. We can always offer extraordinary ways to create a compact, multifunctional spot that harmoniously fits into the surrounding space. We believe, that every public place should have a place to come with family and friends.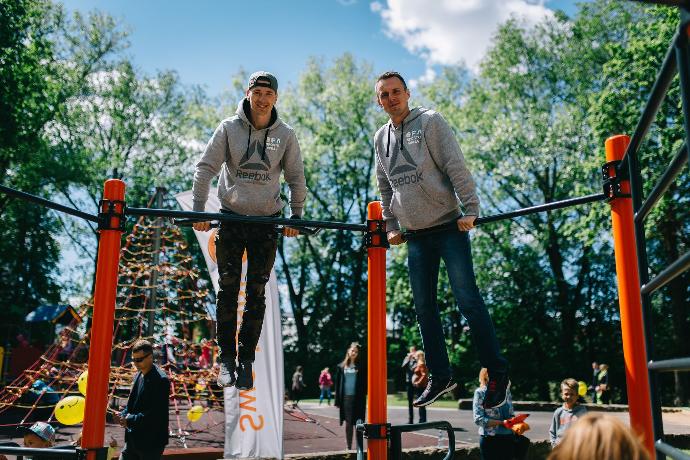 Natural and Functional Movements
We used to run, walk, jump, and crawl as natural actions. Before it was the way how people completed most things, however, present-day life has changed a lot, but work in offices and schools has made people more static. Obstacle courses return us to our foundations with regular development for increased well-being and happiness.
Obstacle course equipment represents a challenging alternative to traditional playground pieces that will have kids returning time and again to take part in the fun. The new obstacle HEX station is intended for entertainment for individuals of different ages and abilities. It challenges and develops both mental and physical qualities. Adaptable difficulty levels make it work for young and old, experienced, and new athletes.
Check out our Element Fitness Parks!

Calisthenics Rig - the ultimate training solution for athletes
Calisthenics is a popular training method that utilizes bodyweight exercises to develop strength, flexibility, and endurance. It's an effective training method that requires minimal equipment, making it perfect for those who prefer to train outdoors. And when it comes to outdoor calisthenics, a calisthenics rig is a must-have.
At Element Fitness, we design and manufacture high-quality calisthenics rigs that are perfect for athletes of all levels. Our calisthenics rigs are designed to provide athletes with absolute freedom when performing pull-ups, flags, dips, and bar-to-bar jumps. With the ability to vary the height of the pull-up bars, athletes can perform exercises at their desired level of difficulty.
One of the key advantages of our calisthenics rigs is that they allow entire groups to train simultaneously in a comfortable environment. With multiple pull-up bars and attachment points, athletes can train together without feeling cramped or limited in their movements. And with a coach always having access to each athlete, training can be tailored to each individual's needs.
At Element Fitness, we take pride in designing and manufacturing high-quality fitness equipment that is built to last. Our calisthenics rigs are no exception. We use only the best materials and manufacturing techniques to ensure that our rigs are durable and long-lasting. And with easy-to-follow assembly instructions, setting up your calisthenics rig is a breeze.

Let us help you to create a custom training station!
Contact us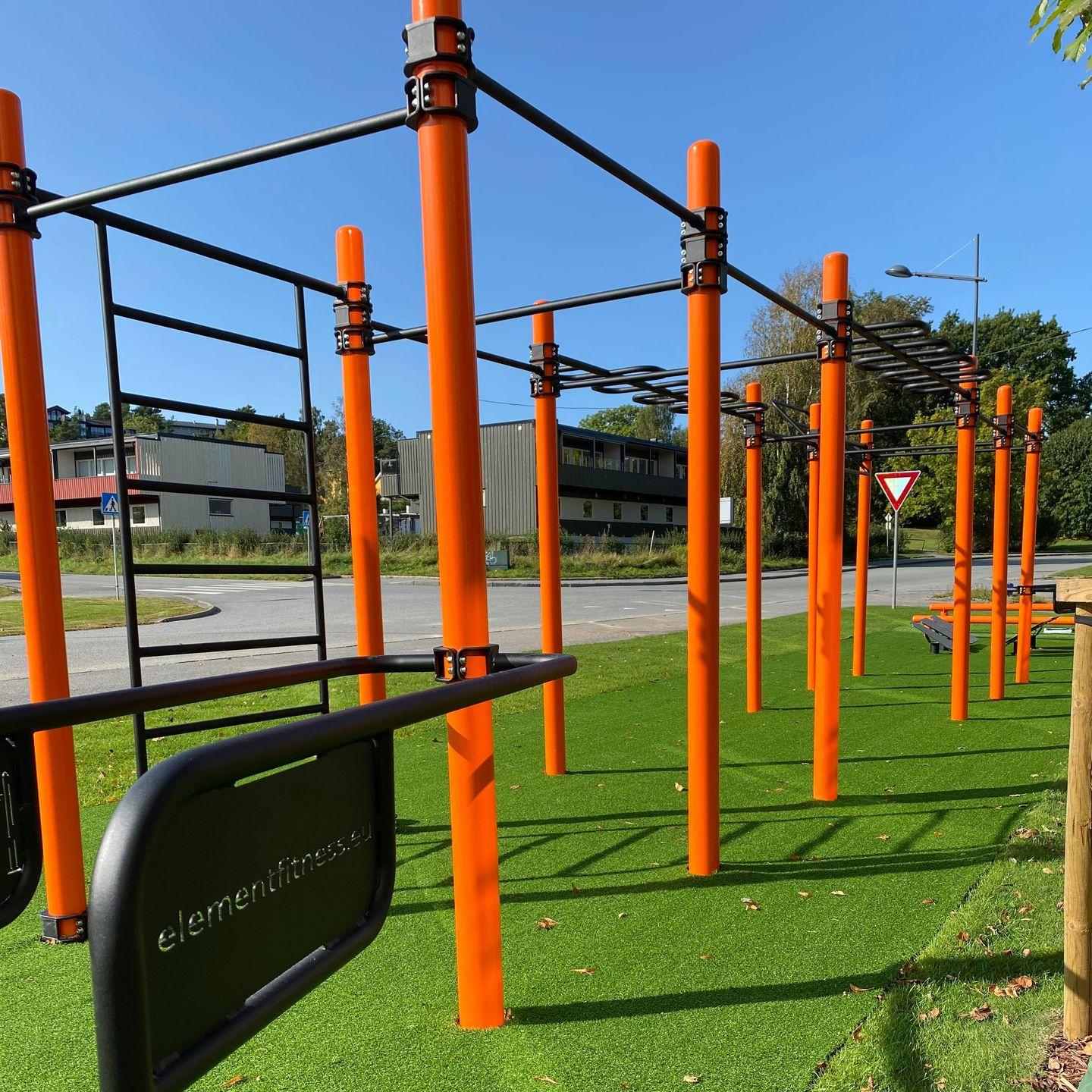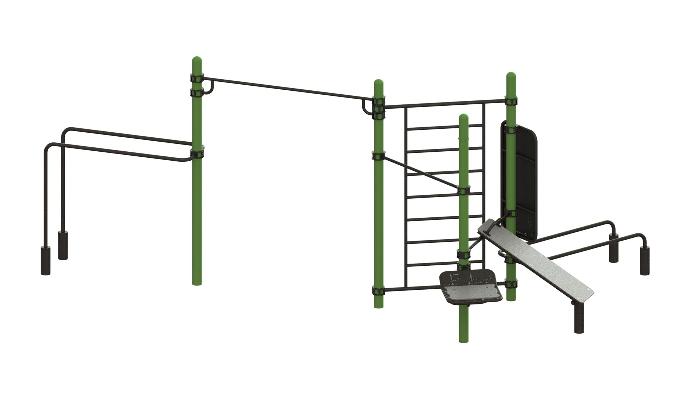 Calisthenics outdoor training station
---
SKU: 30-03840-B-0011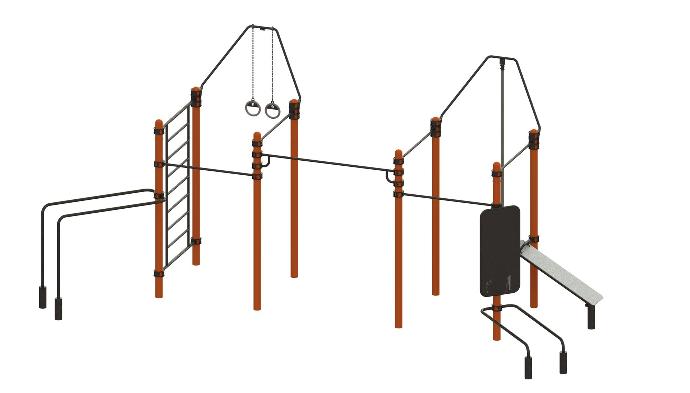 Calisthenics outdoor training station

---
SKU: 30-03860-C1-0025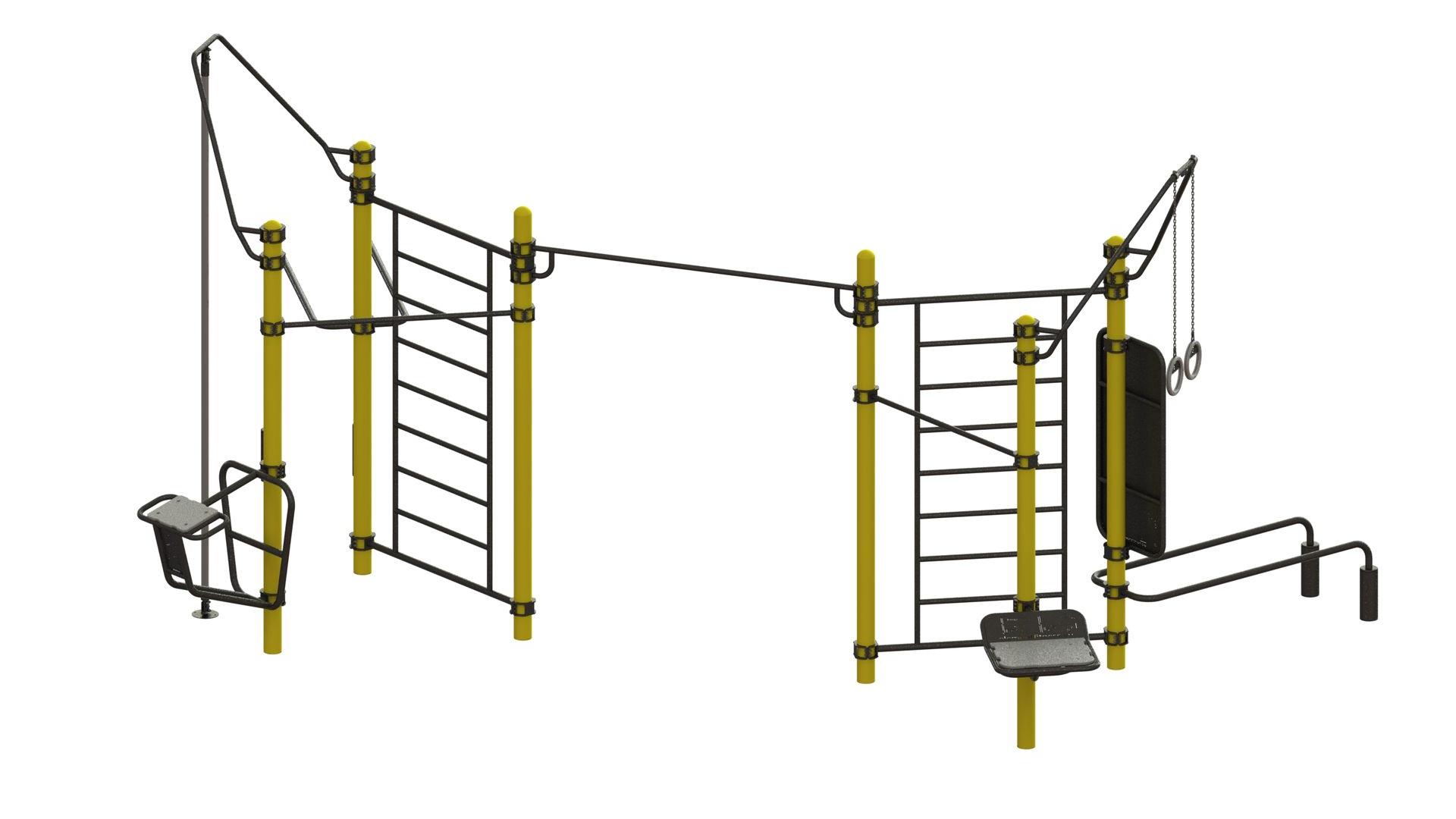 Calisthenics outdoor training station

---
SKU: 30-03840-B-0012