Outdoor Functional Training Station is a reliable and effective tool for functional training. Combining various elements of equipment, you can create attractive smart training spaces, in municipality parks, schools, kindergartens, residential complexes, or hotels.
Even a small area is not a barrier. We can always offer extraordinary ways to create a compact, multifunctional spot that harmoniously fits into the surrounding space. We believe, that every public place should have a place to come with family and friends.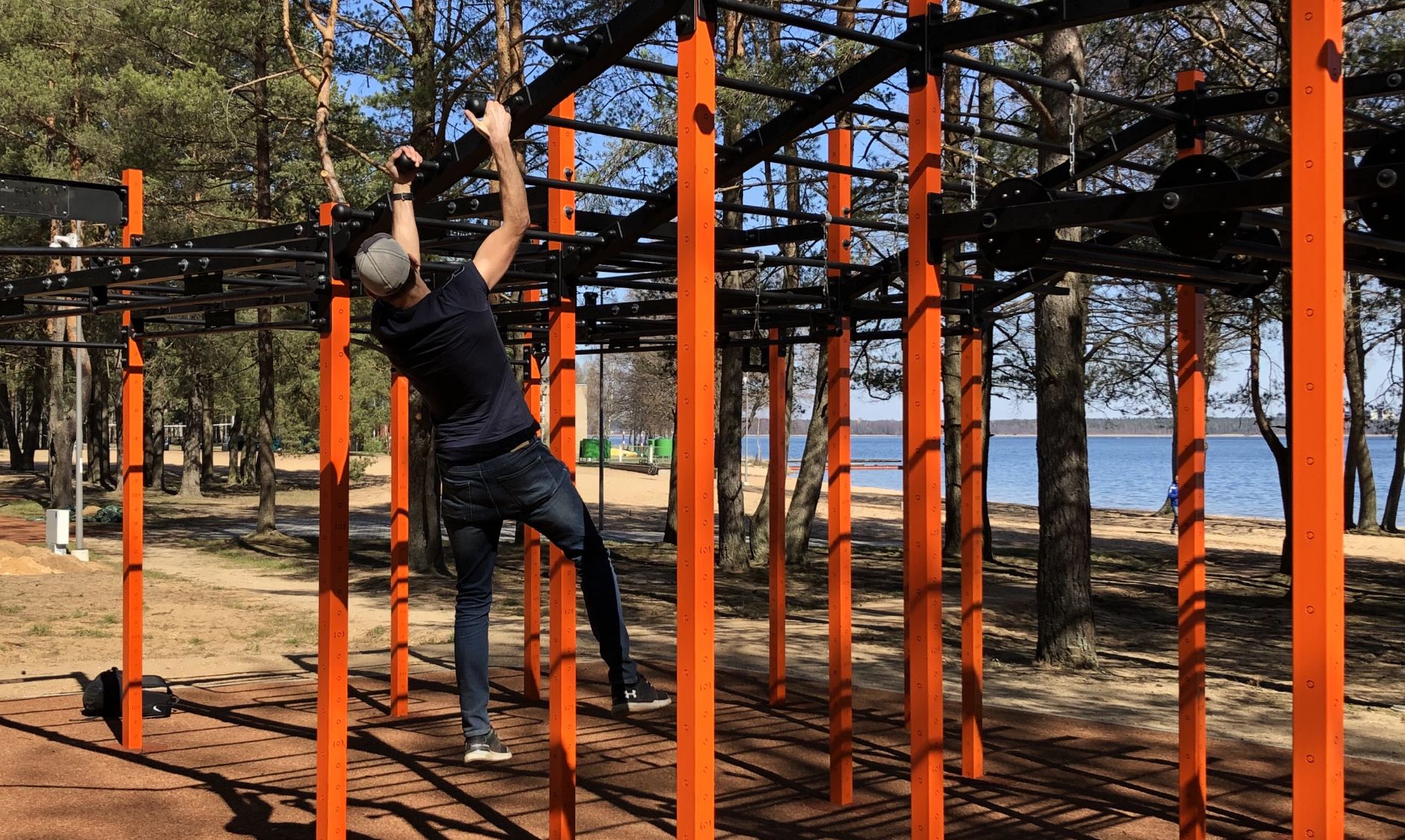 Natural and Functional Movements
We used to run, walk, jump, and crawl as natural actions. Before it was the way how people completed most things, however, present-day life has changed a lot, but work in offices and schools has made people more static. Obstacle courses return us to our foundations with regular development for increased wellbeing and happiness.
Obstacle course equipment represents a challenging alternative to traditional playground pieces that will have kids returning time and again to take part in the fun. The new obstacle HEX station is intended for entertainment for individuals of different ages and abilities. It challenges and develops both mental and physical qualities. Adaptable difficulty levels make it work for young and old, experienced, and new athletes.
Overcome yourself!
The main aim of the calisthenic rig - is to give athletes absolute freedom when performing pull-ups, flags, dips, and bar-to-bar jumps. It is possible to vary the height of the pull-up bars with ease, and additionally equip the station with a set of attachments for functional training. This allows the entire group to practice simultaneously in a comfortable environment; while the coach always has access to each of the athletes!