Element Fitness training containers are standard shipping containers custom-fabricated to integrate Element Fitness functional training rigs and store the equipment necessary to create a multi-modality training center in any place. Containers come in 2 standard sizes - 10 and 20ft and every project is unique - we custom adjust products according to training needs and specifics - not only externally, but also internally, depending on the functional inventory you might need.
The containers expand the footprint of training facilities, create additional outdoor training options for professional use and provide fully deployable solutions to enable training in any location. Our containers are being used in EU and NATO military formations. The Element Fitness rig system with the whole set of attachments is fully integrated with our containers, so we would be glad to bring a solution to any of your training challenges!
20" Element Fitness training container
SKU: 30-05627A00

Registered design: EUIPO reg.No 007973292-0001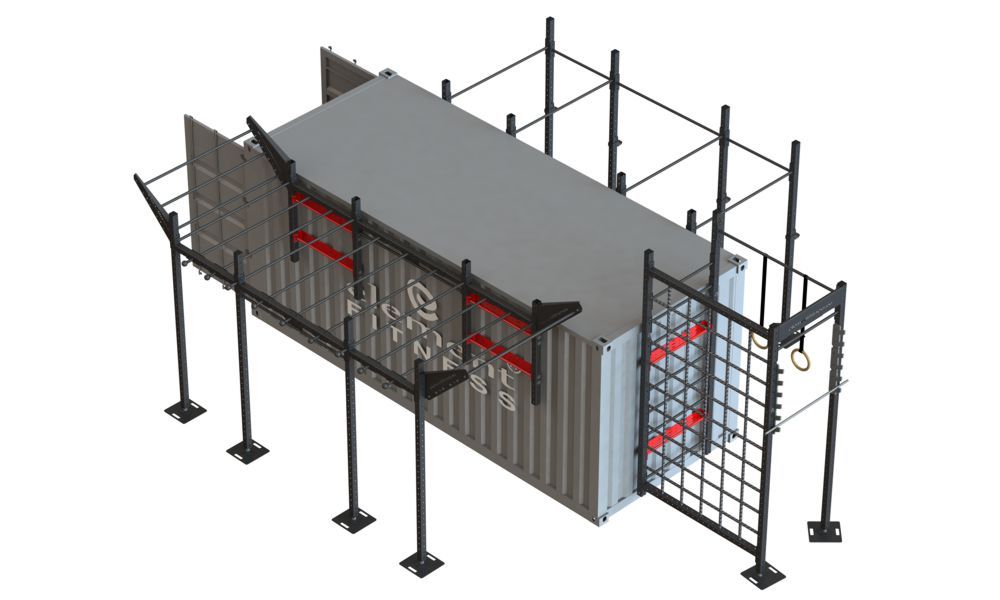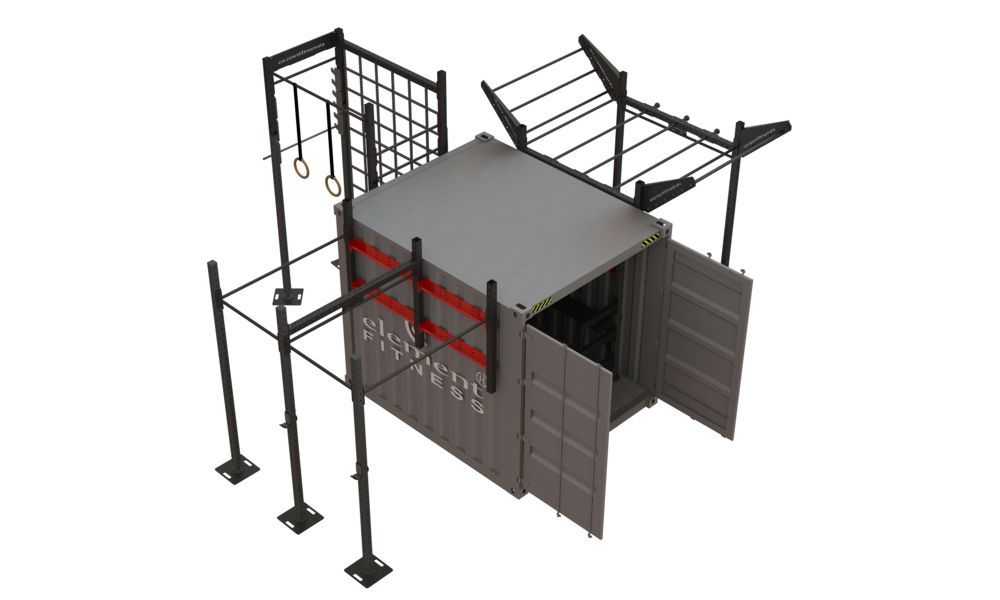 10" Element Fitness training container
SKU: 30-05628A04

EUIPO reg.No 001477566-0001
DIY Container system
We always strive to provide the best and the most effective solutions for our clients. Often it happens, when you already have a ready container waiting for a new breath.
One of the ways, how we can optimize production costs and delivery time for our customers - by offering ready container accessory packages, without the container itself. Simply choose the size of your container - 10, 20, or 40 feet and we will provide you with clear installation instructions, but all the necessary will reach your doorstep shortly. After that - you are the artist!