Idre Fjäll
It all started in 1965 when local enthusiasts got together and convinced Idre municipality to establish a foundation together with Friluftsfrämjandet. The dream was to create jobs in tourism, and a wild journey began.
The idea was to build a ski resort at the mountain Gränjesvålen. Among some skeptical locals, the project was named "the communal madness", but the dream came true. Since 1968 Idre Fjäll has developed into one of Sweden's most popular ski resorts.
The resort today is an amazing transformation from what it was back then and is considered a family-friendly destination in our days.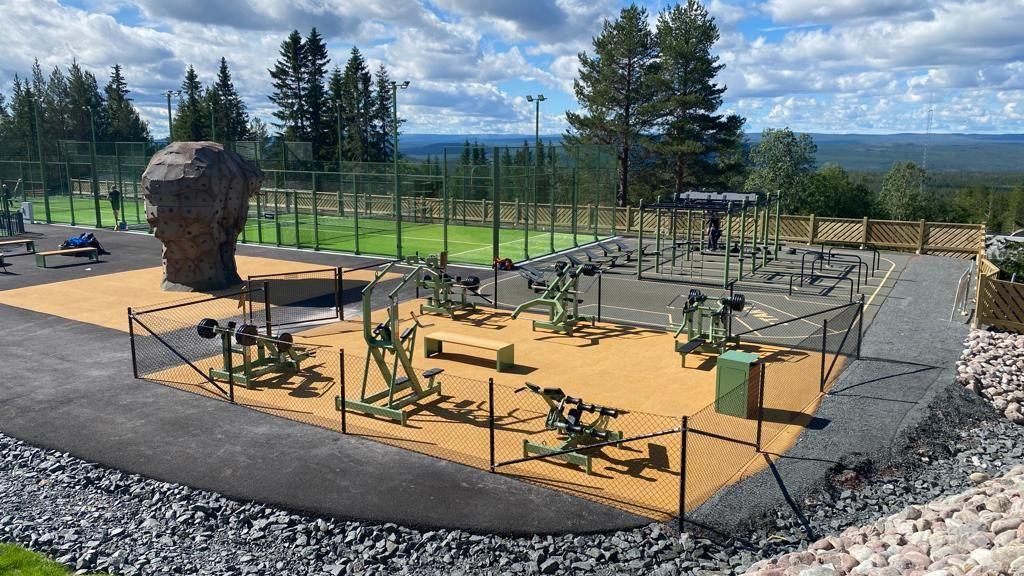 When the resort decided to add fitness, they knew that a multigenerational space was needed to help ensure that local families and tourists found the exercise options meaningful. They wanted to ensure that, while the fitness area would be designed for adults, there was a family-friendly area as well, so parents didn't have to worry about finding a caregiver to watch their children when they wanted to work out. They also wanted to be sure that the space made sense for athletes at all levels of fitness, from beginners to competitive levels.
Our team worked with our trusted partners TRESS Sport & Lek AB to fulfill their vision of a fitness and play area for people of all abilities. The resulting area is a model fitness environment, which includes a multi-arena, climbing wall, outdoor gym, playground, and OCR course designed and made by Element Fitness.
The efforts have paid off. Since the installation works were complete, more activities became available for the summer. An inspirational and cool view from the sports ground is a great complement to the variety of equipment to meet all strength, cardiovascular, and flexibility training needs; and the option to participate in various physical activities, as well as bring the entire family, ensures that Idre Fjäll will be a meaningful destination for years to come.