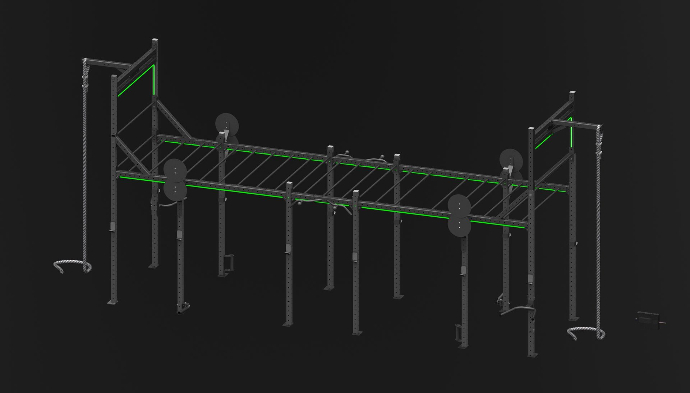 LED multi rig
30-10275

CrossFit purpose multi-rig includes long track, incline climbing ropes, and the possibility to add a lot of functional training and OCR attachments for a complete workout and competitive experience.
For dozens of users at once, a wide range of multi-functional attachments will cover every facet of strength and endurance training.
Even when the electrical nets are finished, clear and comprehensive instructions are guaranteed for the installation immediately. All electrical netting and connections are made as plug-and-play and simple-to-go solutions.
Dimensions LWH: 7.3m x 2.03m x 3.8m

Need more information? Click the form below!