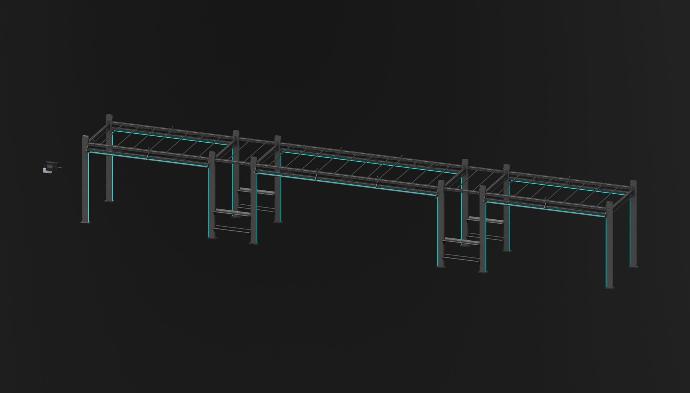 LED multi rig
30-04716
Multi-purpose long rig. Custom-made 80 x 160mm thick pillars ensure the stability of a 15.5 m long rig with shelving and monkey bars all over. Very special horizontal beams were engineered for this rig - beam, where we have integrated the outboard PU bars for TRX suspension belt attachment and which ensured the 2-level monkey bars with LEDs availability.
For numerous users simultaneously, a wide range of multi-functional attachments will cover every facet of strength and endurance training.
Even when the electrical nets are finished, clear and comprehensive instructions are guaranteed for the installation immediately. All electrical netting and connections are made as plug-and-play and simple-to-go solutions.
Dimensions LWH: 15.59m x 2.06m x 2.5m

Need more information? Click the form below!