Gym! Origo
Origo center, Riga
---
Launched a few years ago in Estonia, Gym! is a daughter company of My Fitness brand and one of the Baltic's leading health clubs has opened its doors in its 1st club located in Latvia - Origo Trading Center.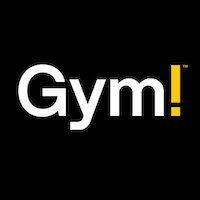 Known for its high-end touches and equipment paired with an approachable gym atmosphere and opening hours for members to train 24/7, Gym! is also popular among travelers because of its friendly price policy that allows all active lifestyle lovers to enjoy the atmosphere even when on the short business-trip to Riga.
For this project, we have designed the combined functional training and OCR training station, which has a lot of calisthenics and gymnastics attachments. High-end fitness training equipment from Technogym was laid throughout the facility, accommodating the needs of each area. An array of accessories we're also provided to ensure Gym! was well-equipped to meet the expectations of excited new members. Gym! is making waves in the local fitness industry whilst preserving a boutique look and feel, even at a 19 EUR per month membership fee.
Element Fitness team wishes you all the best with opening a new market, and in case there is anything we can assist you with - we are always here to help!