GOLDENSTONES LEISURE CENTRE

United Kingdom
---
Goldenstones Leisure Centre wanted to revamp its outdoor fitness area. The goal was to create a versatile and durable space that could be used year-round, even in the toughest weather conditions. Additionally, the Centre aimed to enhance the safety and usability of the outdoor space during darker months.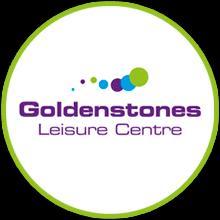 We have provided OptiFit rig with 8 pillars, which were galvanized in hot zinc. This ensured their longevity and durability, making them suitable for challenging weather conditions. The OptiFit rig offered a variety of exercise options to cater to the fitness needs of Goldenstones' visitors.
To extend the use of the outdoor space throughout the year, Goldenstones received the innovative FL6 Flare winter-ready solar lighting system from our partner Outdoor Fitness Concept. These solar lights were specifically designed to operate efficiently during darker months, offering an eco-friendly and cost-effective solution. By installing the FL6 lights, Goldenstones became the first commercial fitness facility to incorporate this sustainable lighting technology.