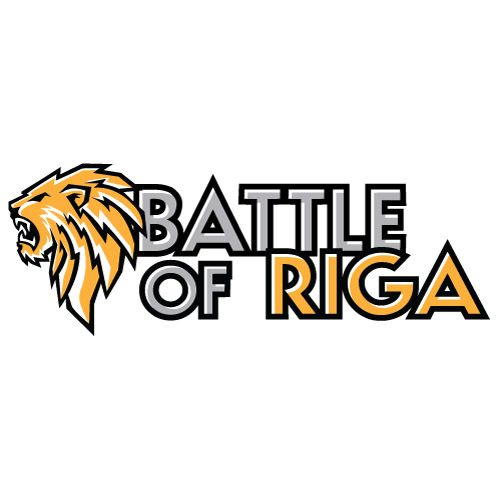 BATTLE OF RIGA
Competitions of the Battle of Riga are the biggest competitions of the Baltic countries, where athletes from all over Europe, and other parts of the world, gather. Each year, the organizers of the competition come up with new challenges that are not only challenging the athletes' physical training but are also exciting for the audience.
Element Fitness is the official supplier of equipment for the CrossFit Battle of Riga competition, which provides athletes with new equipment every year, and the organizers are always confident that everything will go smoothly and all the installation will be completed on time.
When planning competitions, the most challenging tasks are connected with the planning of exciting WODs. Often, completely new solutions are created which at an early stage always entail a great responsibility - it is necessary not only to design and produce new elements but also to thoroughly test them. For this purpose, the Element Fitness design department performs software simulations and stress tests of new elements, and then, the demanding fitness specialists check the already finished elements in the Element Fitness gym.
According to Forbes, since its creation in 2007, CrossFit has become one of the fastest-growing sports. We are glad that we can contribute to its popularization in Europe and Latvia, providing all-around support to the team of the organizers of the Battle of Riga.
FEEDBACK
What expenditures of your industry made you use solutions similar to ours?
Organizing competitions of such scale, like "Battle of Riga", we cannot take a risk with the quality of the applied inventory or betray someone's trust in us. Everything must function perfectly and the most difficult thing is to be able to fit into the format designed by us. We used Element Fitness service, as they were the only at the market offering a possibility to vary inventory configurations, developing special final results required for our needs. It is of no need to tell that every nuance was checked and tested under competition circumstances – the results were amazing. Speaking about quality – we had no such experience before working with the best functional pull-up structures like the solutions specifically made by Element Fitness during these years. The most important thing is that each solution is designed especially for our needs and specific nature, maintaining excellent stability and perfect quality.
What problems did you have in the course of project implementation and how were they solved?
In the course of competition planning, the most complicated tasks are connected with designing. Quite often, solutions are created that have never been seen before, which always imposes high responsibility at the initial stage, without knowing how it is going to be transferred from paper to already finished structure. From year to year, this task is quite facilitated accruing loads of experience.
How did you select the supplier and what did you find attractive about it and its offered solution?
The main criteria, of course, were the quality of articles, the unique and adjustable solutions, and the price-quality relation, as well as welcoming and friendly communication.
What processes did you improve using our solution and did it save your time and cut costs?
Without these solutions, the competition "Battle of Riga" would not be imaginable, as it was impossible to apply any of the solutions offered at the market in our changing environment. Every year, taking the limited competition territory into account, it was necessary to create something completely unique. We succeeded to make it flawless.
Describe your cooperation experience with us in a few words and why would you recommend our solutions to your colleagues?
I would definitely recommend cooperation with Element Fitness due to their high interest and progressive company style and readiness to design unique solutions. Each activity is performed with maximum yield and quality. The designed solutions are so qualitative that currently, the bigwigs of the fitness industry are leading only because they can invest more in advertising.
Mārtiņš Druvkalns martins.druvkalns@bt1.lv
Battle of Riga (http://www.battleofriga.com/)