Eye-catching area
Since Stropu lake and the beach is a very crowded place during the summer - our aim was to create an eye-catching and attractive sporting area for more than 40 people, and it was not only about doing sports, it was also about getting people involved in sports.
The numerous engraved hint panels with exercise techniques will advise inexperienced athletes how to perform squats, dips, and lunges properly and how to use the equipment. The functional training area includes hexagon and rectangle training stations together with freestanding elements - such as balance beams, plyo platforms, and dip bars.

Impressive obstacle course
In the second part of the area, we have placed an impressive obstacle course structure with 3 separate lanes decorated with custom engraved plates with "Latvija 100" - devoted to the 100-year celebration of the independence of Latvia county in 2018.
We have developed and used unique obstacles, such as barrel pull-up stations, unstable bridges, and grip trainers. The structure includes 2 additional lanes on the sides – the first side lane with grip training spheres and the second side lane with ladders. Additional lanes were specially designed for advanced athletes, who would like to try new training methods.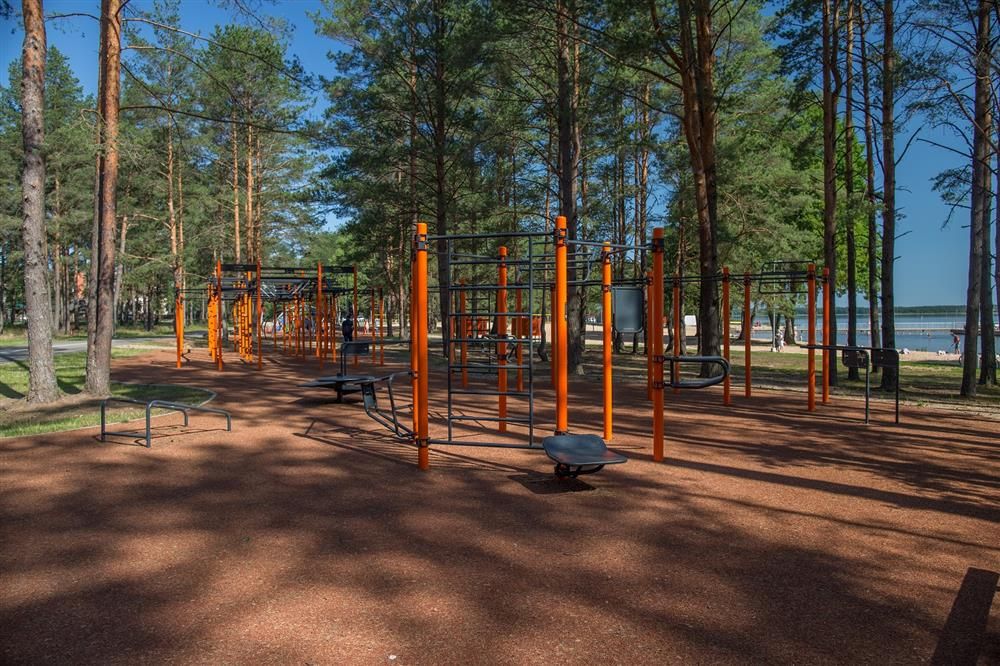 The functional training area is a real success with positive feedback received from both officials and the community. It attracts many families from the surrounding communities.
At Element Fitness we are now testing prototypes for many more functional training stations and OCR items for all ages and abilities that we can offer to society. In case you might need functional training solutions - we are always here to assist you!