LANDESKRIMINAL BERLIN
---
Regardless of your available space and goals, Element Fitness has the equipment and expertise that can have your space designed and fully operational in no time. One of the areas, where time matters like nowhere are security and public safety.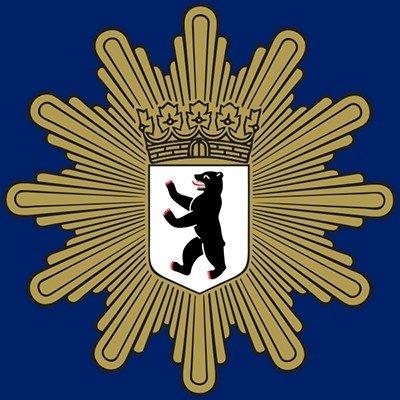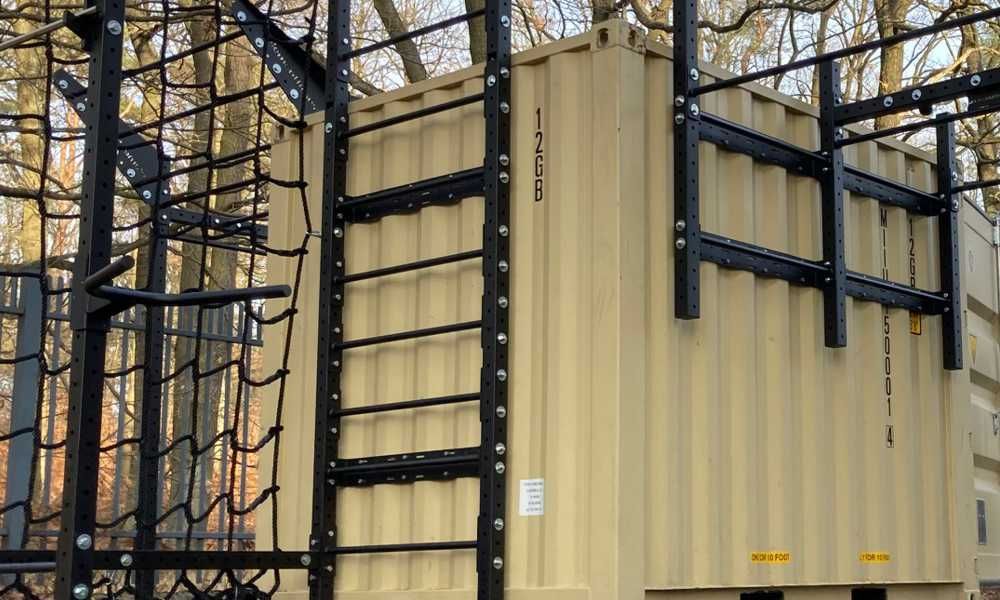 Outdoor training spot
Our partnership with the greatest industry representatives brings us many fantastic opportunities, Landeskriminalamt Berlin is an exemplary case study of this. This portable fitness container was delivered by our trusted partners in Germany for the Landeskriminalamt.
We had the aim to create a fully operational and functional training spot outside the building so that all the necessary physical training can be executed. We have made a few visual adjustments to our basic design and equipped the container with all the required shelving for keeping the existing equipment.
Fully adjustable to your needs
The unique thing about our containers is, that we can fully adjust all the internal and outer setups to your particular training needs. This container was equipped with a salmon ladder, climbing net, and ropes, several places for doing pull-ups, and working with the Olympic bars.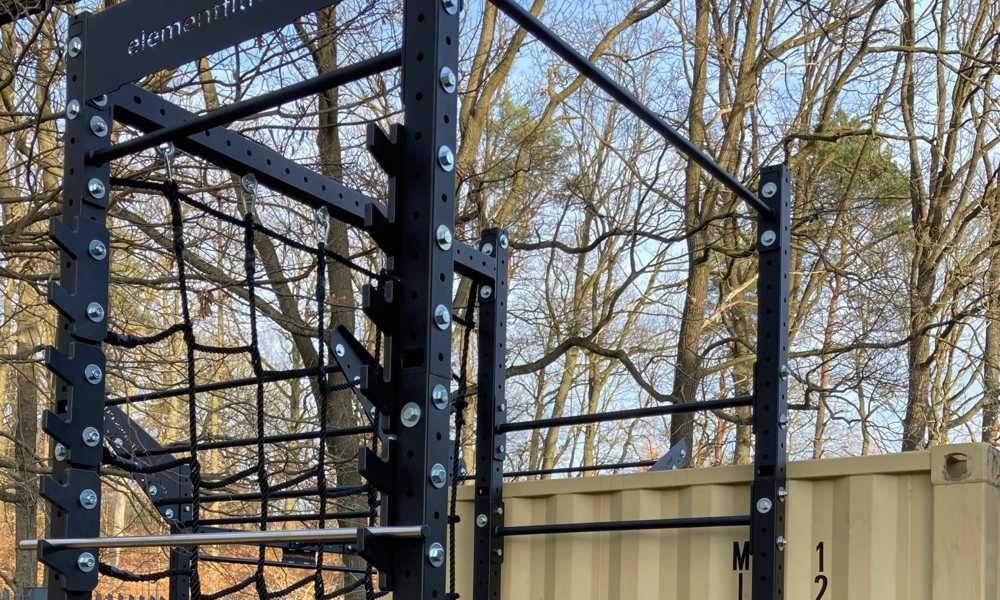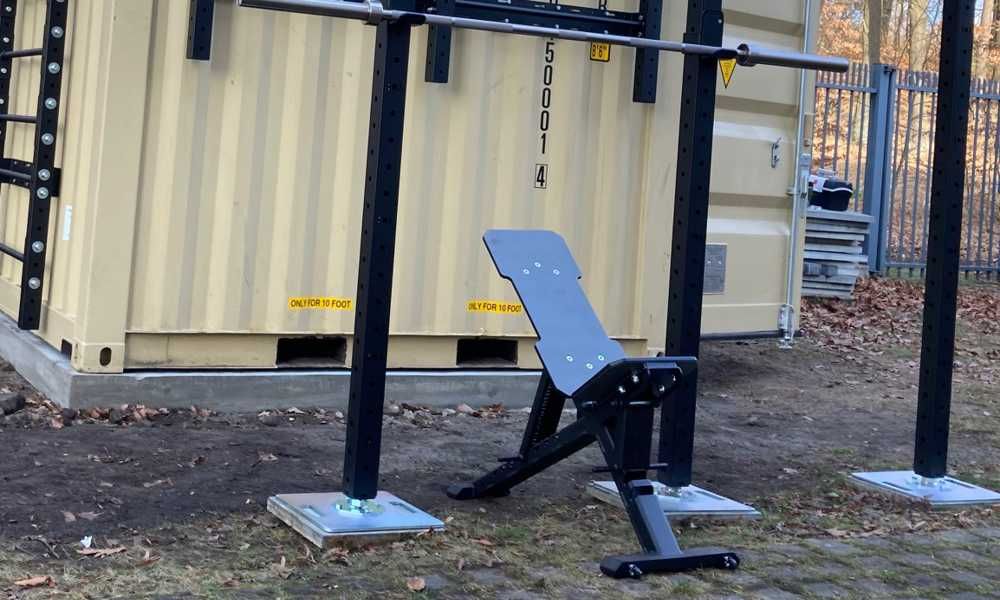 Outdoor adjustable bench
For this project, we have also created a custom adjustable bench, with seats made from special plastic, which can be easily used and left outdoors in any weather conditions.
Thank you for having us and trusting our versatile experience.