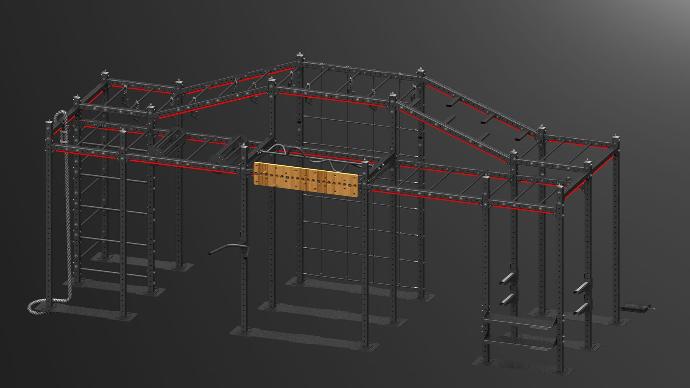 LED Multi-Functional
training rig 30-12524

We know that working out can sometimes feel like a household chore, but with this rig, we've added a little extra pizzazz to the exercise routine. OCR, Ninja, CrossFit, tactical and functional training, all disciplines are covered.
It's got everything from 33 pull-up bars, a spinning monkey bar, 2 revolver pull-up bars to OCR grip training handles, 4 half safety bars pro, j-cups, dip bars, and storage shelves. And with the ability to add attachments and two additional core setup options, this rig is endlessly customizable. This means that gym owners can offer a diverse range of training options to their members, catering to different fitness levels and goals.
Moreover, 9 additional foot plates allow you to build the station without floor mounting works.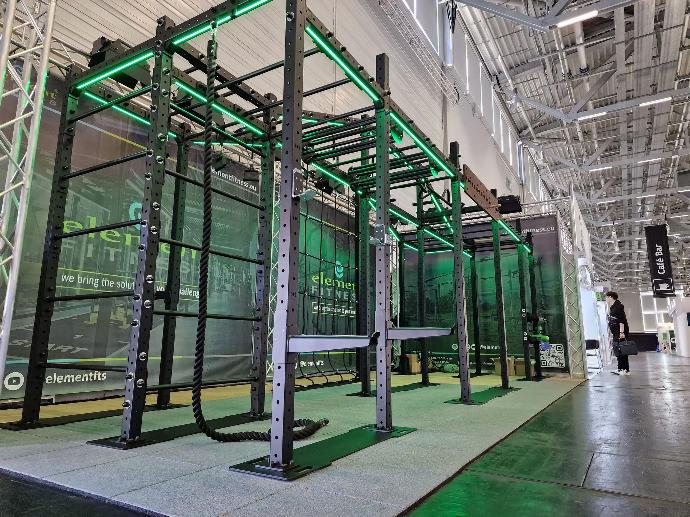 The LED lights on the rig not only add a visually striking element to the equipment but can also help gym owners create a more immersive and engaging training experience for their members.
Dimensions LWH: 8.2m x 2.6m x 3.4m

Need more information? Click the form below!