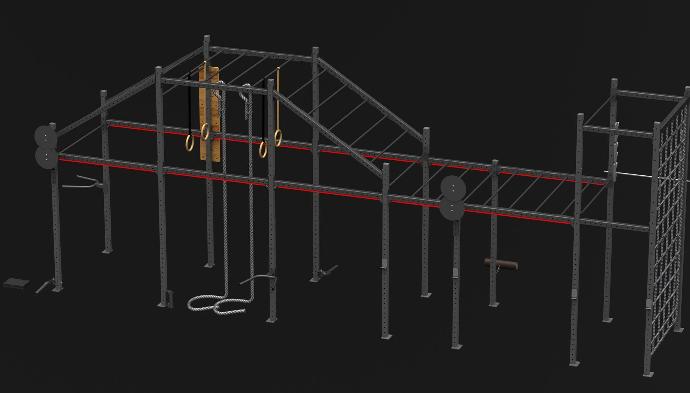 LED obstacle rig
30-09606
Functional training rig includes training methods like traditional strength training, OCR and gymnastics training, CrossFit, and endurance training. This rig will maximize your training opportunities and ensure that all of your athletes' needs are addressed. To make the area truly unique - we have made in-build LED lights in the training rig, so it compliments the lighting of any training area.
For numerous users simultaneously, a wide range of multi-functional attachments will cover every facet of strength and endurance training.
Even when the electrical nets are finished, clear and comprehensive instructions are guaranteed for the installation immediately. All electrical netting and connections are made as plug-and-play and simple-to-go solutions.
Dimensions LWH: 9.9m x 2.06m x 3.9m

Need more information? Click the form below!