Hamilton's Leisure

Wolverhampton, UK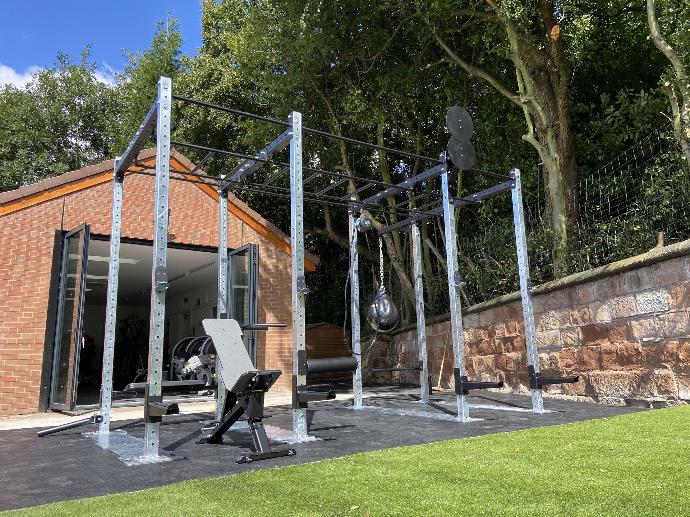 Element Fitness partnered with Outdoor Fitness Concept to transform Hamilton's Leisure in Wolverhampton by creating a cutting-edge outdoor fitness space. The project aimed to provide fitness enthusiasts with an all-year, functional training zone that combines innovation and durability.
An Element Fitness 5m functional rig, featuring galvanized legs, was the centerpiece of this transformative project. Designed to withstand the elements, this rig offered fitness opportunities year-round. It was strategically placed on 43mm outdoor flooring, ensuring stability and safety for all users.
The installed rig boasted an array of features, making it a versatile fitness hub:
5m Monkey Bars
4 Lifting Stations
Double Wall Ball Targets
Aqua Punching Bag
Adjustable Hip Thrust
Single Leg Squat Station
Dipping Station
Safety Squat Attachments
Landmine Attachment
Battle Rope Attachment
Constant Rope Pull
Adjustable Pull-up Bar
This functional rig offered Hamilton's Leisure an invaluable asset for fitness enthusiasts. It provided a diverse range of training options, making it suitable for various fitness levels and goals. As phase 3 of the project is delivered, this rig will continue to serve as a focal point for promoting health and wellness in the community.
The partnership between Element Fitness and Outdoor Fitness Concept has successfully revitalized Hamilton's Leisure. This project showcases our commitment to providing high-quality, all-weather fitness solutions. It underlines our dedication to promoting fitness, well-being, and innovation in the UK's fitness landscape.