Outdoor Functional Training Station is a reliable, universal, and effective tool for the organization of training grounds for functional training. Combining various elements of equipment, you can create attractive smart training space, in municipality parks, schools, kindergartens, residential complexes, or hotels. Even a small area is not a barrier. We can always offer extraordinary ways to create a compact multifunctional spot that harmoniously fit into the surrounding space. We believe, that every public place should have a place to come with family and friends.

For any age and fitness level
Both experienced athletes, professionals, and beginners of any age can practice at the station.

Comply with EN1176
Every single element is now certified according to the strict requirements for the manufacture, installation, inspection, and maintenance.

Low maintenance costs
It is incredibly easy to use the complex; it requires no special equipment for assembly. Drain holes and high-quality materials make it resistant to environmental impact.

Variety of exercises
for the whole body
Attachments allow to perform a wide range of exercises for each muscle group and control the effort by changing the body position.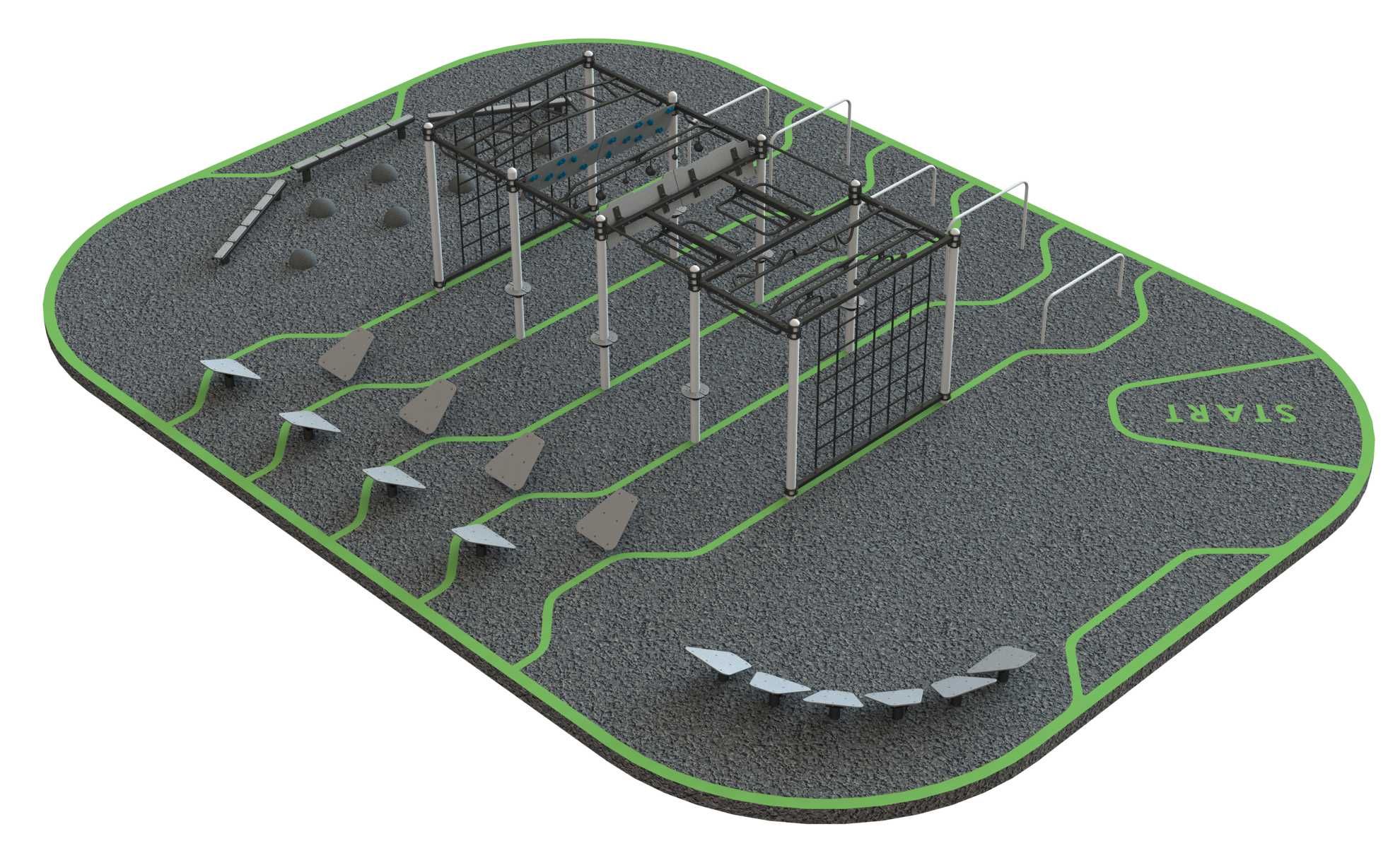 Functional fitness parks
The obstacle products provide inspiration for running and functional training enthusiasts of all ages and are an excellent choice for an urban environment.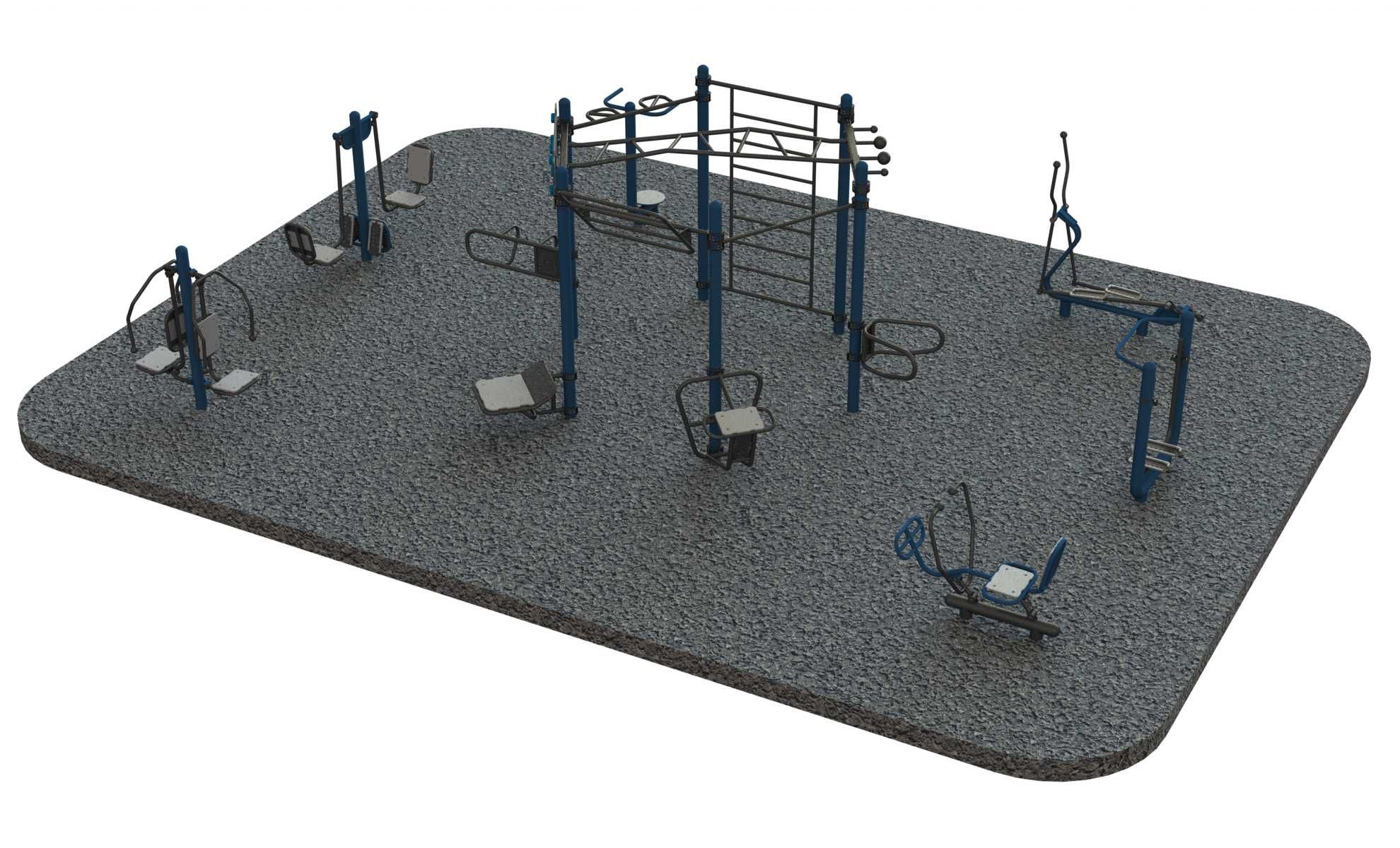 Outdoor gym equipment
Safe and free step towards a healthy lifestyle in a park, at work, in your local hospital, kindergarten, school, or university.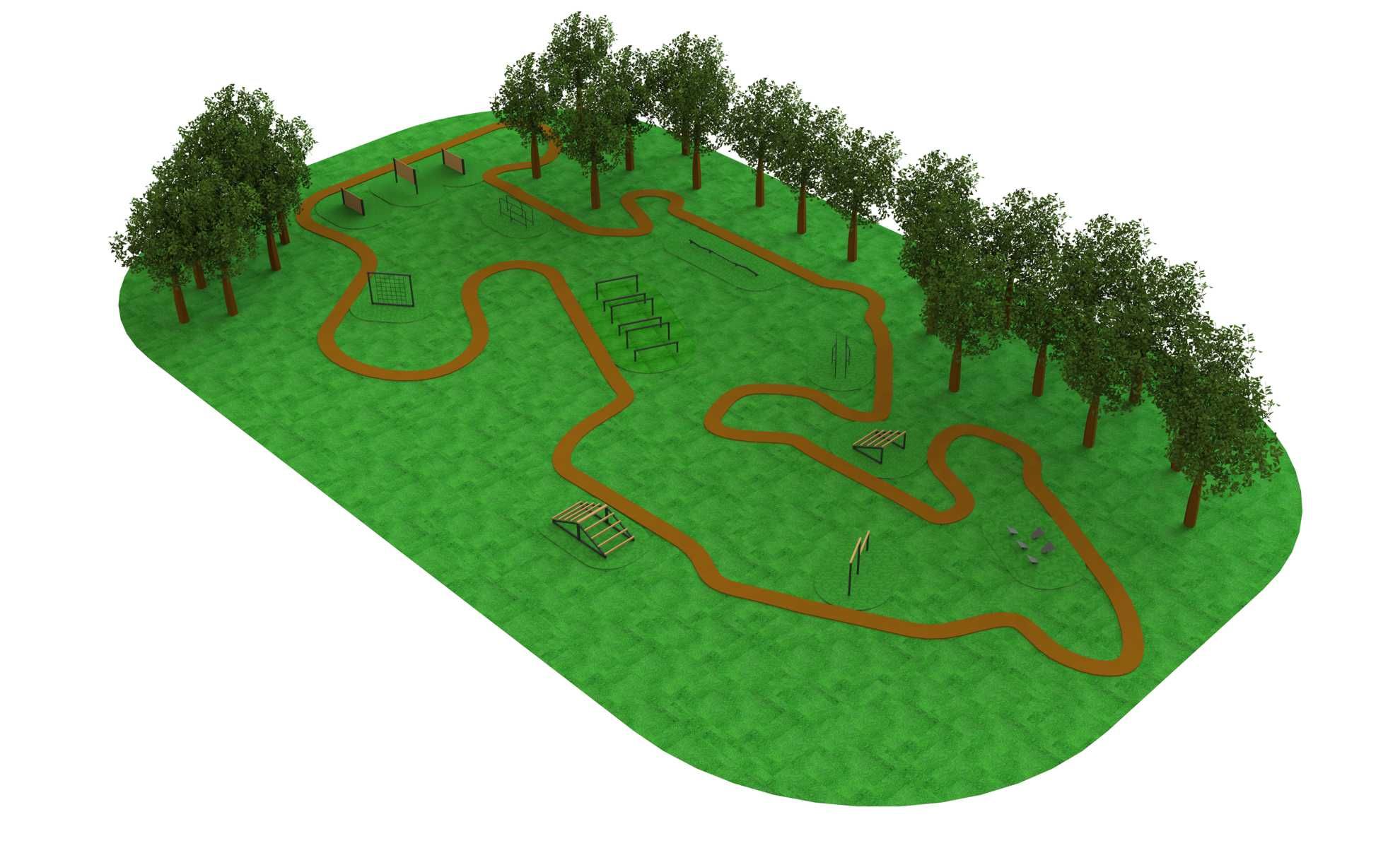 Fitness and obstacle trails
Step into the world of obstacle race running, not leaving your favorite running place.
100+ towns own our solutions to promote an active lifestyle.
Join us and make your community a better place.